Find the Perfect Job or the Perfect Candidate
Browse our Classified Ads from the dangerous goods transport industry and find the perfect Hazmat/DG job for you.
Find the newest jobs in trucking, freight transportation, and logistics management through Transport Topics Classifieds.
Have a hazardous materials/dangerous goods job to post?
Send us your "Help Wanted" listing today.
---
Help Wanted
At Essendant Inc., it is our intention to be the fastest and most convenient solution for workplace essentials. To do this, we need exceptionally talented, bright, innovative and driven employees. If you would like to be part of the team that helps unlock the potential of our customer-partners and those they serve, this is your chance to be involved. Essendant Inc. is a leading national wholesale distributor of workplace essentials, with consolidated net sales of $5.3 billion. Essendant stocks a broad assortment of over 160,000 products, including technology products, traditional office products, office furniture, janitorial and breakroom supplies, industrial supplies, and automotive aftermarket tools and equipment.
Comprehensive Benefits Package
At Essendant, we offer our employees a wide-range of Medical and Dental options, as well as Dependent Care Reimbursement Accounts and Flexible Spending Accounts. Work/life balance is encouraged and we support that with Paid Vacations/PTO and Paid Holidays. We promote growth by assisting with Tuition Reimbursement. Our employees' futures are important to us; therefore, we offer a 401(k) plan, Life Insurance, AD&D and more.
Primary Purpose
Responsible for developing Compliance policies and procedures, training management and associates, reviewing policy and procedure for compliance with Federal, State, and Local regulation, assessing emerging issues and liabilities, reporting compliance activities and audit/ review findings to Senior Leadership, and ensuring corrective action and effectiveness. Specific emphasis in compliance in the areas of DOT Hazmat regulations and Food Safety regulations.
Primary Responsibilities
Leads the development and implementation of Compliance Policy and Procedure.
Trains management and associates in Compliance Policy and Procedures.
Reviews Policy and Procedure for compliance with Federal, State, and Local law.
Ensures corrective actions are implemented and effective.
Supports all functional groups with questions, audits, and reviews of compliance related topics.
Identifies emerging issues and assessing potential liabilities within the enterprise.
Reports compliance activities and audit/ review findings to senior management and/ or Board.
Understands and demonstrates Essendant's Core Values.
Performs other duties as assigned.
Knowledge/Skills/Ability/Other
Excellent teamwork skills and ability to partner with others to achieve optimum results for the organization.
Excellent verbal and written communication skills.
Strong proficiency in Microsoft Office and familiarity with Distribution Management Systems.
Ability to prioritize, multi-task, and maintain flexibility in a fast-paced, service oriented, changing environment.
Education/Experience
Bachelor's Degree or equivalent professional experience in Law, Business Administration or Environmental Health & Safety related fields.
Hazardous Materials Transportation: Minimum 7 years of experience in managing supply chain activity (receiving, storing, shipping of regulated materials) and training activity of associates.
Food Safety and Defense: Minimum 5 years of experience in developing, implementing, managing a food safety program.
Current DOT, IMDG, OSHA, FDA or equivalent Certifications preferred.
People management or Project Management experience preferred.
We offer an exciting and challenging environment that encourages independent thinking, problem solving, and growth. We believe in giving back to our communities as well as others in need. We embrace diversity and believe our employees create a sustainable competitive advantage. We adhere to the high standards of Our Guiding Actions and Our Values.
Please send resume, cover letter, or questions to swhite@essendant.com
04192017
---
Help Wanted
Company: Honeywell
Job Title: Dangerous Goods Transportation Specialist
Job ID: 00337036
Category: Integrated Supply Chain
Posted Date: March 13, 2017
Location: Morris Plains, NJ, US
Description:
Responsibilities:
The position, located in Morris Plains, NJ, will work closely with PMT Transportation Regulatory Compliance personnel, SAP EHS IT and Product Stewardship team. The DG specialist is expected to have successfully completed DG compliance training in 49CFR, TDG, IATA and IMDG regulations. Responsibilities will include the following:
• Maintain/fill the DG master for North American products as part of the SAP Material Master workflow process for new material creation. Troubleshoot and resolve DG errors in deliveries and orders. Provide backup to other DG personnel in EU and AP
• Provide DG technical assistance for businesses, tollers, 4PLs and others involved in the safe and compliant transport of PMT materials
• Review and development of DG Training materials, and regulatory notices.
• Compile and administer emergency response incident data. Operate within ETS system and assist site personnel TER responders on ETS system input and navigation.
• Administer Private fleet FMCSA regulatory data and maintain compliance calendar for regulatory permits and fees. Refresh and update web sharepoint sites with current information.
• Follow up on site and warehouse DG audits. Organize data and ensure closure of findings.
Qualifications:
Basic Qualifications:
• Bachelor's degree in scientific or technical discipline
• 2-5 years' experience in dangerous goods safety, product stewardship or logistics operations
Preferred Qualifications:
• Current DG training in 49CFR, TDG, IATA, IMDG
• Working knowledge of SAP and experience with EHS/DG preferred.
• Good written and verbal communication skills and skill with all Microsoft Office applications.
• Proven abilities in cross functional staff/site operations environments.
• History of positive results with collaborative teams operating at multiple levels across an organization.
Honeywell is an equal opportunity employer.
Qualified applicants will be considered without regard to age, race, creed, color, national origin, ancestry, marital status, affectional or sexual orientation, gender identity or expression, disability, nationality, sex, or veteran status.
03172017
---
Help Wanted
Amazon has the following DG positions available, please click on the corresponding link to view position details:
| | |
| --- | --- |
| Business Analyst, Dangerous Goods | |
| Sr. Program Manager, Selection Classifications & Data Standardization WW | |
| Business and Risk Analyst, Dangerous Goods | |
| DG Classification and Policy Manager | |
| Sr. Risk Manager DG Selection Classification | |
| Dangerous Goods Classification and Regulatory Policy Risk Manager-Trans | |
| Dangerous Goods Classification and Regulatory Policy Risk Manager-Trans | |
| Dangerous Goods Classification and Regulatory Policy Risk Manager-Trans | |
| Dangerous Goods Classification and Regulatory Policy Risk Manager-Waste | |
| Dangerous Goods Classification and Policy Risk Manager-Trans | |
| Dangerous Goods Classification and Policy Risk Manager-Air | |
| Dangerous Goods Classification and Policy Risk Manager-Waste | |
| Dangerous Goods Classification Rule Efficiency Risk Manager-Audit | |
| Dangerous Goods Classification and Policy Risk Manager-Storage | |
| Project Manager - Dangerous Goods | |
| Sr Risk Analyst, Dangerous Goods | |
| HS3C Learning and Development Business Partner | |
| Sr Leadership and Talent Development Principal | |
| Learning and Development Manager (Dangerous Goods) | |
| Principal Program Manager, Dangerous Goods | |
| Dangerous Goods Project Manager | |
| | |
| Principal Product Manager Technical DG Selection Classification | https://www.amazon.jobs/en/jobs/447839 |
| Project Manager - Dangerous Goods | |
02152017
---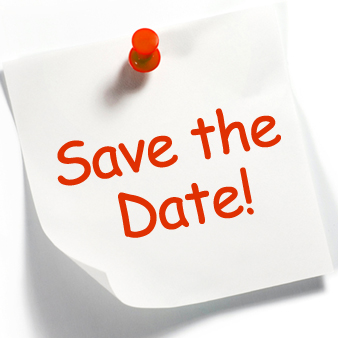 April 22-25, 2018
Weston, FL
Share Best Practices

Discuss Current &
Emerging Issues

See the Latest
Products & Services

Learn About Regulatory Change