Find the Perfect Job or the Perfect Candidate
Browse our Classified Ads from the dangerous goods transport industry and find the perfect Hazmat/DG job for you.
Find the newest jobs in trucking, freight transportation, and logistics management through Transport Topics Classifieds.
Have a hazardous materials/dangerous goods job to post?
Send us your "Help Wanted" listing today.
---
Help Wanted
B6135: Dangerous Goods Advisor
Job Description
Company: FedEx Express
Job Title: Dangerous Goods Advisor
Category: Safety
Job Family: FXE-US: Safety
Time Type: Full Time

Locations: Memphis, Tennessee

To Provide Advisory Support To Dangerous Goods Administration On Regulatory And Corporate Issues. To Formulate And Develop Programs And Strategies To Improve Operational Procedures. To Serve As Liaison With Governmental Agencies And Industry Representatives With Regard To Changes To Regulations.
Bachelor'S Degree/Equivalent. Six (6) Years Related Experience In Dangerous Goods Or Related Area. Thorough Knowledge Of IATA, ICAO And Faa/Dot Regulations. Strong Written And Oral Communications Skills. Strong Interpersonal Skills.
Apply
12142017
---
Seeking Employment
Stephen Bomgardner
Email: stevebomgardner@gmail.com
Education:
Texas A&M University at Galveston
Galveston, TX
Bachelor of Science in Marine Transportation
Graduation- May 2003
Seadrill Technical College
Online Program
Petroleum Engineering Program
March 2009 - January 2011
Maritime Institute of Technology and Graduate Studies
Baltimore, MD
Management Level Courses for Vessel Operations
Completed in 2011
Certifications:
Master Unlimited, USCG & Liberia
OIM Unrestricted, USCG & Liberia
Ballast Control Operator Endorsement
Unlimited DP Certificate (Nautical Institute #5007)
Kongsberg APOS Class
Kongsberg K-Chief Class
Kongsberg K-Pos Class
Kongsberg DPS-200 Technical and Operational Class
Simrad Induction DP Operator Course
Simrad Advanced DP Operator Course
Advanced MODU Stability
Professional Experience:
Pacific Drilling Services Inc.
September 2013 – Present
Operations Manager as Master/Person In Charge/Offshore Installation Manager
Operations Manager of an Industrial floating vessel that conducts offshore drilling in deepwater environments.
Oversight of daily and monthly budgets. Budget between $45k-$172k per month depending on operational status.
Oversight of all operational personnel, as well as new hires and any personnel movements.
Leader of HSE onboard, implementation and review of all HSE standards and procedures within the company to be utlized onboard.
Master of the 7th Generation UDW Pacific Meltem. Project Operational Team Leader in Samsung Heavy Industries, managing construction and commissioning of vessel from Operational standpoint, working with Rig and Project Management until delivery of the vessel. Working within vessel budget set forth by Pacific Drilling Management.
The Master is responsible for the safe operation of the ship and for prevention of pollution or damage to the environment. The Master is empowered in all situations with overriding authority to act decisively and according to my best judgment to prevent injury to crew member, other persons and to protect my ship, other ships, property and marine environment from damage.
Ensure all activities are carried out according to State, Class, Flag, ISM, ISPS, SOLAS, MARPOL, SOPEP plan and client requirements.
Participate in the planning of goals and objectives for the annual QHSE plan with the crews.
Carry out and assist with corporate and regulatory audits and workplace inspections.
Pacific Drilling Services Inc.
July 2011- September 2013
Chief Mate
Chief Mate/Marine Section Leader on the Pacific Bora. Working for Chevron in Nigeria. In charge of all Marine Department operations, manager of the DP Operators and Deck Crew.
Managed a budget for my department, project planned all internal projects from start to finish.
Projects ranged from $1k-$100k.
Oversaw all regulatory and classifciation requirements for the vessel.
Offshore Commissioning Solutions
February 2011 – July 2011
Senior DP Marine Consultant/Project TeamMember
Member of the OCS Project Team in Shanghai Waigaoqiao Shipyard. Consulting with COSL and CNOOC during the construction and commissioning phase of the 6th Generation Semisubmersible, Hai Yang Shi You 981. Training of key DP personnel assigned to HYSY 981. Writing DP and Marine procedures for COSL. Training Senior Management in the operation of a 6th Generation MODU.
Project at time was estimated at $2.2 billion. Responsible for conducting review, commissioning and acceptance of close to $200 million worth of equiment for COSL.
SeaDrill Offshore A.S
September 2007- February 2011
Senior Dynamic Positioning Operator (2nd Mate)
Worked as a Senior DPO on West Aquarius DP3 - 6th Generation Drilling Semi-submersible GVA-7500N, previous service on West Sirius, a DP2+- 5th Generation Drilling semi-submersible F&G ExD. Service with company began from commissioning and vessel mobilization of two new build Semi-Submersibles. Tasked as author for writing and implementing Seadrill America rig specific procedures for company and client and instructing new DPO's and trainees on rig and equipment. Required to complete start to finish Kongsberg Customer Acceptance Tests and the FMEA Trials of new builds. Participated in the client acceptance and mobilization of West Sirius in Gulf of Mexico for Devon Energy/ATP as well as the West Aquarius for Exxon in Indonesia.
Transocean Inc.
April 2004 – September 2007
Dynamic Positioning Operator (3rd Mate)
DPO onboard the MODU Deepwater Horizon

ADPO onboard the MODU Discoverer Enterprise
Pelican Offshore Services
August 2003 - January 2004

Assistant Mooring Master/Mate
Referrals:
06052017
---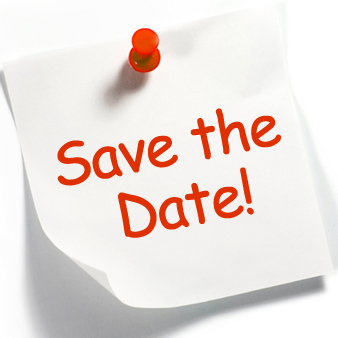 April 22-25, 2018
Weston, FL
Share Best Practices

Discuss Current &
Emerging Issues

See the Latest
Products & Services

Learn About Regulatory Change