Find the Perfect Job or the Perfect Candidate
Browse our Classified Ads from the dangerous goods transport industry and find the perfect Hazmat/DG job for you.
Find the newest jobs in trucking, freight transportation, and logistics management through Transport Topics Classifieds.
Have a hazardous materials/dangerous goods job to post?
Send us your "Help Wanted" listing today.
________________________________________________
Help Wanted
Prj Mgt & Plng Opns Rep Stf - Lockheed Martin
Click here for complete details
A position within the Traffic Department facilitating hazardous material packaging and transportation in support of a production and global sustainment enterprise. Responsibilities include interfacing with multiple internal contacts across Lockheed Martin Aeronautics as well as freight forwarders, personnel stationed at various air force bases, international partners, and local country nationals. Must be able to communicate effectively with personnel from multiple internal business areas to explain requirements and obtain additional information regarding offered products. Must continuously monitor regulations and work with department leaders to maintain current requirements for dangerous goods packaging and shipping. Must possess strong organizational skills and maintain all records and counts for time periods as specified by regulation and internal policies.
Basic Qualifications:
Experience with legal regulations Air (IATA/ICAO) and land (49 CFR) for domestic and international transportation of hazardous material.
Desired Skills:
Experience with AFMAN, REACH, ADR, sea (IMDG) and other international regulations associated with the transportation of hazardous material.
Prior experience preparing hazardous material approvals, waivers, special permits, and competent authority letters.
Knowledge of or experience with domestic and international shipping practices.
Knowledge and familiarity with Microsoft Office programs such as Word, Excel, and Access
Continental Distribution Center Product Regulatory Compliance Manager
As an independent group of companies, the BMW Group has a commitment to creativity and
breakthrough ideas that goes well beyond the racetrack. In order to continuously create ultimate
driving machines, we drive our growth and design excellence by staffing our teams with individuals
who are innovative and always looking for the next great idea. If you share our vision and view
yourself as an independent, creative thinker, we invite you to join our team in this exceptional role
located in the Continental Distribution Center in Nazareth, PA.
Description
The Continental Distribution Center (ConDC) Product Regulatory Compliance Manager is
responsible for:
Validate supplier product information, SDS and physical audit and confirmation of correct
classification, labeling and documentation from the parts supplier.
Responsible to ensure compliance with DOT 49 CFR for road and rail, IATA, IMDG/IMO, ADR
(EU), NOM(MX) and TDG(CA) regulations for outbound and inbound transport of Dangerous
Goods.
Central compliance liaison for Parts Logistics, supporting, where necessary, the Regional
Distribution Centers and BMW NA Customs group.
Validate and Maintain regulatory product specific documentation in central systems for Aftersales parts, including EPA certification of compliance for BMWNA on importation.
Participate in COSTHA and NAAHAC organizations. Provide direction and guidance to internal
departments regarding possible compliance concerns with products and provide regulatory
updates to all affected departments.
Responsible for supplier guidance on relevant regulated goods, including travel on-site to
supplier locations in the NAFTA region.
The individual will communicate and interpret all proposed and enacted legislative activities,
including but not limited to Dangerous Goods regulations, EPA, State specific regulations such
as California Prop 65, OSHA or storage requirements related to DG or chemicals.
This role will establish hazardous and dangerous materials review and approvals policies for packaging to comply with requirements for materials, mode(s) of transport, and national and
international requirements. This position will ensure hazards are properly communicated as
appropriate for material being shipped and for each mode(s) of transport, Identify appropriate
training requirements for dangerous goods personnel at all BMW NA Parts Logistics facilities and
apply for governmental special permits/approvals as necessary. Finally, the individual will audit
compliance status for all aspects of dangerous goods transportation function.
Position Specifics:
The Continental Distribution Center Product Regulatory Compliance Manager position is located
in Spartanburg, SC.
Join the team at BMW of North America and enjoy a high-performance employment package which
includes:
Company sponsored Medical, Dental & Vision Insurance.
Employee car program.
401(k) Savings Plan.
Retirement Income Account.
Qualifications and experience
Minimum requirements:
Bachelor's Degree in Environmental Engineering, Management, Chemical Engineering or
Science related discipline plus a professional certification in hazardous material management.
6-8 years' experience in reading and interpreting regulations.
Chemical Product Management system experience.
Knowledge of Microsoft Office.
Excellent written and oral communication skills. Comfortable presenting to group settings.
Ability to obtain all Dangerous Goods Certifications.
Experience working with NAFTA Market specific Regulations & overall regulatory compliance.
Language: Fluent English, some German language ability (Optional)
Preferences:
Automotive parts & accessories experience.
Prior management/supervision experience.
Automotive industry experience.
Experience with managing third party logistics partners.
BMW EWM knowledge.
BMW NA is an EO employer. All qualified applicants will receive consideration for employment
without regard to race, color, religion, sex, national origin, disability, or protected veteran status.
Continental Distribution Center Product Regulatory Compliance Manager
Email Resume to: elizabeth.pfeiffer@rolls-roycemotorcarsna.com
Legal Entity: BMW of North America LLC.
Location: Spartanburg
Job ID: 180006AU
02142019
________________________________________________
Help Wanted
Dangerous Goods Specialist
Job ID: 80395BR
Location: US - Pennsylvania - Pittsburgh, PA. May consider other locations near a major airport or a Thermo Fisher Scientific Distribution Center for the right candidate.
Job Description:
At Thermo Fisher Scientific, each one of our 70,000 extraordinary minds has a unique story to tell. Join us and contribute to our singular mission-enabling our customers to make the world healthier, cleaner and safer. When you're part of the team at Thermo Fisher Scientific, you'll do important work, like helping customers in finding cures for cancer, protecting the environment or making sure our food is safe. Your work will have real-world impact, and you'll be supported in achieving your career goals.
Key Responsibilities:
Advanced classification of dangerous goods for transportation.
Review of catalog and non-catalog items as part of the new product introduction process using SpringCM, daily morning reports, or excel files.
Tracking process metrics and statistical analysis.
Develops Standard Operating Procedures, Work Instructions, tools, and/or job aids to improve dangerous goods compliance within CCG.
Solves problems and implements process improvements.
Supports other teams within Legal/Regulatory Affairs, as needed.
Drives continuous improvement by focusing on root cause and implementing countermeasures to reduce dangerous goods frustrated shipments.
Reviews and prepares Hazardous Materials Security Plans for CCG distribution centers.
Drafts and or communicates regulatory updates to CCG Supply Chain and other affected personnel.
Develops and/or updates dangerous goods training programs using PowerPoint, BrainShark, or other tools.
Provides regulatory consulting support to other business units.
Responds to CHEMTREC inquiries.
Performs onboarding training for Sales and other groups within CCG as needed.
Performs dangerous goods auditing and audit reports at CCG distribution centers.
Delivers in-person dangerous goods function specific training at CCG distribution centers.
Monitors, interprets and communicates International, Federal, and State notices of new proposed and final regulations and industry standards for Dangerous Goods and their applicability to CCG.
Receives regulatory and industry news and updates from DGAC, COSTHA, or other sources and shares applicable topics with the group.
Supports facilities during regulatory inspections.
Minimum Requirements/Qualifications:
Bachelor's degree in Chemistry or other science/engineering field, i.e. Environmental Science or Safety Science. May consider less experience if coupled with a Master's degree.
Minimum 2 years in a technical, scientific, training, or regulatory position Must have basic knowledge of chemistry Demonstrated public speaking ability Must have clear and concise verbal skills along with strong written communication skills Excellent skills with MS Office products including Word, PowerPoint, Excel and Outlook Willingness to perform routine transactional work Ability to travel up to 20% Ability to lift up to 50 lbs Preferred Skills:
Experience developing a training program and training adult learners DOT Certified, IATA Certified, IMDG Certified, CHMM or CDGP Credential
Thermo Fisher Scientific Inc. (NYSE: TMO) is the world leader in serving science, with revenues of more than $20 billion and approximately 70,000 employees globally. Our mission is to enable our customers to make the world healthier, cleaner and safer. We help our customers accelerate life sciences research, solve complex analytical challenges, improve patient diagnostics, deliver medicines to market and increase laboratory productivity. Through our premier brands - Thermo Scientific, Applied Biosystems, Invitrogen, Fisher Scientific and Unity Lab Services - we offer an unmatched combination of innovative technologies, purchasing convenience and comprehensive services.
If you are an individual with a disability who requires reasonable accommodation to complete any part of our application process, click here for further assistance.
Thermo Fisher Scientific is an EEO/Affirmative Action Employer and does not discriminate on the basis of race, color, religion, sex, sexual orientation, gender identity, national origin, protected veteran status, disability or any other legally protected status.
Apply here: https://jobs.thermofisher.com/ShowJob/Id/403650/Dangerous-Goods-Specialist/
10252018
________________________________________________
Seeking Employment
Joseph Beason
10318 South Otter Trail Drive
South Jordan UT 84009
Beason.Jef@gmail.com
(801)548-0301
OOCL (USA) Inc., South Jordan, Utah (1998 to 2018)
*Regional Export Services Manager- South Jordan, Utah (2016 to 2018) – Responsible for a team of 12 Customer Service Representatives and supervisors who would take about 200 bookings daily. Regularly interact with customers in order to understand their needs and how we could meet their expectations and onboarding requirements. Outline company objectives and policies to subordinate supervisors and frontline staff. Coordinate with other departments and functions as needed for any distressed cargo.
*North America Safety Security Officer- South Jordan, UT (2015 to 2018) – OOCL North America CTPAT Officer. Responsible for OOCL's global CTPAT recertification audit by Customs. First point of contact with Customs and the CTPAT program. Assisted our Canadian team with the Partners In Protection program, Maintain OOCL's North American Security Plan. Monitor and record incidents in order to apply best practices to avoid future incidents. First Point of contact (24/7) for any CTPAT related concerns.
*North America Project Cargo Manager-South Jordan, Utah (2015 to 2018) - Responsible for establishing and maintaining OOCLs North American Project Cargo guidelines and procedures. Managed a team of two located in Salt Lake City. First point of contact (24/7) for any incident with a Project Cargo shipment while under OOCLs control. Assisted customers with shipment planning.
*North America DG Manager-San Ramon, California; Lisle, Illinois; South Jordan, Utah (2002 to 2018) – Responsible for establishing and maintaining OOCLs North American Dangerous Goods guidelines and procedures. Established and managed a team of 12 located in Charleston, Salt Lake and Shanghai which allowed us to have 18 hours of coverage daily. Provided instructor led Dangerous Goods Training for all Long Beach Container Terminal management and regular union labor. Assisted in the creation of Dangerous Goods Training that was utilized globally within OOCL. Established a program which allowed OOCL to provide on-line Dangerous Goods training free of charge to customers. The team was responsible for up to 30,000 Dangerous Goods shipments annually. Worked directly with our customers to find best the best solutions for their shipments. Find and coordinate resolutions for any distressed shipments. First point of contact (24/7) for any incident with a Dangerous Goods shipment while under OOCLs control. Worked with regulatory and response agencies as needed.
East Coast Marine Manager- Staten Island, New York (2000 to 2002) – Responsible for east coast vessel planning team. Vessel and terminal, coordination and scheduling.
Vessel Planner- San Ramon, California (1998 to 2000) - Responsible for assigning containers specific positions on the vessel while taking port rotations, special stowage requirements, and all regulatory requirements into account.
* = Concurrent responsibilities
Awards/Accolades
Annual TIP (OOCL Take It Personally Award Person of the Year) x 1
Quarterly TIP(OOCL Take It Personally Award Person of the Quarter) x 3
TIP (OOCL Take It Personally Award Person of the Month) x 32
Over 100 SPOT Awards
Matson Terminals Inc. Long Beach, California (1994 to 1998)
Vessel Superintendent - Responsible for the discharge and load out operations of the vessel. Maintain good productivity through proper planning of Ro/Ro, bulk and container operations. Supervise union labor and place labor order union for the next shift.
CFS Superintendent - Responsible for supervising the unloading and loading of containers. Worked directly with public for household goods and small business shipments. Supervise union labor. Order labor for the next shift.
Yard and Gate Superintendent - Responsible for supervising the yard operations to ensure a smooth operation between the vessel and gate. Supervise union labor. Order labor for the next shift.
Vessel Planner - Responsible for assigning containers specific positions on the vessel while taking port rotations, special stowage requirements, and all regulatory requirements into account.
Auto Lot Superintendent – Receive and Deliver shipments of personal, military, and rental fleet vehicles. Supervise union labor. Order labor for the next shift.
Cal Bay Benicia, California (1993 to 1994)
Captain of 45' emergency response boom boat for oil spill clean-up and recovery.
Captain of 45' ferry boat for mariners moving between shore and offshore dock.
Education
California Maritime Academy, Vallejo, California – Graduate Bachelor's Degree, Marine Transportation and Business Administration
Granada High School Graduate, Livermore, California
Associations
International Vessel Operators Dangerous Goods Association (IVODGA) – Participating member for 17 years. Held the vice chairman position for 2017/2018.
National Ski Patrol (NSP)
National Interscholastic Cycling Association (NICA)
Lieutenant US Navy Reserve / Merchant Marine Reserve Retired
Certifications and Experience
International Maritime Dangerous Goods Code (IMDG Code) Cert. Current
49 Code of Federal Regulations (CFR) Cert. Current
Canadian Transport Dangerous Goods Regulations (TDGR) Cert. Current
International Air Transport Association Regulations (IATA) Experience
Globally Harmonized System (GHS) Cert. Current
Customs Trade Partnership Against Terrorism (CTPAT) Cert. Current
Outdoor Emergency Care Technician (OEC), including First Aid/CPR Certs.Current
OOCL IEDP (International Executive Development Program) 2012
Volunteer Work
Current NICA (National Interscholastic Cycling Association) ride leader.
Current member of Volunteer Ski Patrol at Brighton Ski Resort Utah.
10052018
---
---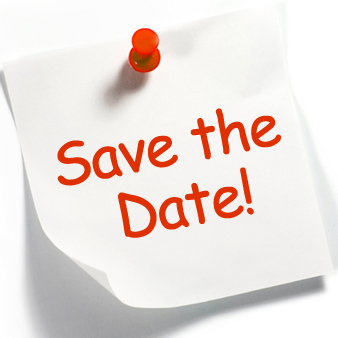 April 7-11, 2019
Long Beach, CA
Share Best Practices

Discuss Current &
Emerging Issues

See the Latest
Products & Services

Learn About Regulatory Change