Find the Perfect Job or the Perfect Candidate
Browse our Classified Ads from the dangerous goods transport industry and find the perfect Hazmat/DG job for you.
Find the newest jobs in trucking, freight transportation, and logistics management through Transport Topics Classifieds.
Have a hazardous materials/dangerous goods job to post?
Send us your "Help Wanted" listing today.
---
Help Wanted
Manager, Dangerous Goods Transportation Safety
There are 7 billion people on this planet. And by 2050, there will be 2 billion more... many moving into urban centers at an unprecedented rate. Making sure there is enough food, fiber and infrastructure for our rapidly growing world is what we're all about at John Deere. And it's why we're investing in our people and our technology like never before in our 175-year history. Here the world's brightest minds are tackling the world's biggest challenges. If you believe one person can make the world a better place, we'll put you to work. RIGHT NOW.
Primary Location: United States (US) - Illinois (US-IL) - Moline
Function: Supply Management / Logistics
Title: Manager, Dangerous Goods Transportation Safety - 38266
Your Responsibilities
As a Manager, Dangerous Goods Transportation Safety, for John Deere in Moline, IL, you will support global vision and strategy for the enterprise in the area of dangerous goods transportation (DGT) safety and compliance. In addition, you will:
Provide assistance throughout the enterprise for assessing, planning and designing DGT risk reduction goals and initiatives.
Oversee company governance for DGT compliance, designing and implementing approaches, plans and programs for same.
Direct and oversee Deere's corporate internal and third-party DGT audit programs to ensure compliance with DGT regulations and other legal requirements, Deere's DG Management System and DGT standards.
Manage DGT compliance assurance letter.
Develop and proliferate global DGT training strategy for implementation at Regional or country level as dictated by applicable laws and regulations.
Seek alignment with Regional managers on training recommendations for unit-specific DGT job functions.
Develop enterprise-level DGT training courses for general, internal population.
Manage processes and resources to oversee performance of Deere Suppliers executing DGT compliance functions on Deere's behalf.
Collaborate with Supply Management and Legal to integrate DGT performance qualifications and expectations into long term agreements.
Manage Supplier DGT audits, identify gaps and recommend corrective actions.
Is subject matter expert on legal matters and legislative trends in area of expertise. Represents the company externally with global industry leaders, industry trade associations and technical consortia.
Collaborate with global resources, assuring appropriate functional resources, processes and alignment with cross-divisional units, functions, management, and employee represented groups to assure DGT is integrated into business planning and decisions.
Set strategy for DGT engagement in Technology Delivery Process (TDP) and Enterprise Product Delivery Process (EPDP) to minimize DGT supply chain and distribution channel risks.
Offer guidance to minimize disruptions and proactively integrate DGT requirements into development, test and production processes.
Lead and participate in corporate dangerous goods transportation due diligence for merger and acquisition projects.
Conduct and review facility assessments at newly acquired businesses including hiring and oversight of DGT consultants who support these activities.
Develop company processes, standards, and other guidance documents related to DGT due diligence including post-merger integration collaboration as necessary across functions and divisions.
Lead and collaborate with regional DGT resources and enterprise staff.
Lead and participate in the dangerous goods transportation professional talent and succession planning processes at regional and enterprise levels.
Oversee the development of an Enterprise DGT classification and documentation systems strategy.
Define business needs and works with IT to identify and deploy global systems capability to enable accurate identification of dangerous goods and completion of required transport documents.
Direct the management of all DGT system applications and alignment of global DG transport classifications.
Visa sponsorship is NOT available for this position.
What Skills You Need
8 or more years of experience with international and country-specific dangerous goods transportation safety regulations and requirements
Ability to influence management and external constituencies.
2 or more years of experience overseeing compliance of Suppliers who perform outsourced dangerous goods transportation safety functions on behalf of the Company.
Excellent verbal and written communication skills
4 or more years of experience with manufacturing processes, factory operations and parts distribution center operations.
1 or more years of experience with audit standards and requirements, ideally including management systems and standards followed at John Deere.
1 or more years of experience with business process improvement methodology.
1 or more years of experience with strategic planning principles and processes.
Ability to travel domestically and/or internationally up to 25%
What Makes You Stand Out
3 years or more experience managing a dangerous goods transportation safety or environmental compliance program for a large, multinational company.
Experience managing a compliance-based training program, developing course content and/or functioning as a technical instructor of regulatory training.
2 years or more experience collaborating with Legal staff on dangerous goods transportation safety and compliance activities.
Able to identify compliance risks and other ethical issues in practice.
7 or more years of Internal or external industry-specific experience in the transport of dangerous goods.
Manufacturing or operations experience
Professional certification such as Certified Hazardous Materials Manager (CHMM) or Certified Dangerous Goods Professional (CDGP)
Knowledge of risk management within dangerous goods transportation safety program.
Education (or equivalent work experience)
Bachelor's degree in a Business/Management discipline, in an Engineering/Science discipline, or in a Risk Management discipline
What You'll Get
At John Deere, you are empowered to create a career that will take you to where you want to go. Here, you'll enjoy the freedom to explore new projects, the support to think outside the box and the advanced tools and technology that foster innovation and achievement. We offer comprehensive relocation and reward packages to help you get started on your new career path. Click here to find out more about our Total Rewards Package.
The information contained herein is not intended to be an exhaustive list of all responsibilities and qualifications required of individuals performing the job. The qualifications detailed in this job description are not considered the minimum requirements necessary to perform the job, but rather as guidelines.
John Deere is an equal opportunity employer. All qualified applicants will receive consideration for employment without regard to, among other things, race, religion, color, national origin, sex, age, sexual orientation, gender identity or expression, status as a protected veteran, or status as a qualified individual with disability.
Posted until: April 11, 2018
-----
Title Manager, Environmental & Dangerous Goods
Department Security & Safety
City Honolulu
State HI
Part-Time No
Part-Time Weekend No

Description
Position Overview
Reports to the Director of Quality Assurance
With general direction from the Director of Quality Assurance, takes initiative to oversee and manage the effective implementation of policies, procedures, and programs to ensure compliance with Hawaiian Airlines and governmental standards and regulations. The Manager will conduct on-site hazardous materials and environmental evaluations, site assessments, facility audits, and investigations.

Key Responsibilities
Represent Hawaiian Airlines to local, state and federal regulatory agencies and act as primary contact to such agencies. Interface with FAA, DOT, EPA, OSHA and other governmental departments, federal and local, in matters involving regulatory compliance with applicable dangerous goods and environmental regulations
Manage HA's Environmental Compliance Program; Dangerous Goods (DG) Program and Hazardous Materials (HAZMAT) Program:
- Develop and distribute environmental process requirements in company manuals; audit company compliance and inform relevant department managers of their environmental compliance responsibilities
- Oversee Spill Prevention, Control, and Countermeasure (SPCC) and Storm Water Pollution Prevention Plan (SWPPP) administration; update as necessary
- Manage environmental permits, including modifications, renewals and preparations of reports as required by State and Federal permits or regulations
- Perform periodic inspections and audits of environmental programs to determine program effectiveness; document and correct deficiencies. Perform impact assessments to identify, assess and reduce the Company's exposure to environmental risks and financial penalties
- Secondary POC (point of contact) for company hazardous materials control and disposal including fuel spills and other toxic waste. Report to appropriate regulatory authorities during events
- Analyze regulations and pending legislation on hazardous materials and environmental issues to identify potential impact on company activities and /or facilities and assure that key information is provided to departments, locations and employees as appropriate
- Manage the investigation and follow-up of environmental spills, incidents, accidents and violations. Report findings to the appropriate management and facilitate the implementation of required corrective measures. Participate in mediation or litigation efforts with HA's Legal Department and regulatory agencies to lessen financial and/or media impact of findings
Responsible for ensuring compliance with HA's environmental and dangerous goods policies, procedures and programs; includes a comprehensive oversight audit plan; target the reduction of environmental and hazmat issues and their consequences; and ensure compliance with domestic and international regulations
Manage all environmental reporting requirements including drinking water regulations, storm water compliance reporting and certification, etc.
Oversee regulatory and external inspections and audits as appropriate:
- Perform periodic inspections and audits of environmental programs to determine program effectiveness; document and correct deficiencies. Perform impact assessments to identify, assess and reduce the Company's exposure to environmental risks and financial penalties
- SME (subject matter expert) for coordination, scheduling, preparation, and execution of Hawaiian Airlines, International air Transport Association
(IATA), Operational Safety Audit (IOSA), and DOD audits as it relates to dangerous goods/hazardous materials
- Creation, review and communication of compliance manual
- SME for the development, review, and implementation of training materials, as they relate to dangerous goods/hazardous materials
- Work with appropriate department heads to develop and implement hazardous materials and safety policies and procedures, communicating the results throughout Hawaiian Airlines ensuring a standardized regulatory compliance posture systemwide
- Other duties as assigned by Director, Quality Assurance
Requirements
Minimum Requirements
Bachelor's degree in Environmental Science or related field. In lieu of a Bachelor's degree, equivalent years of professional experience in environmental services to include dangerous goods shipping is required
4 years' experience in environmental regulatory compliance and dangerous goods transportation compliance;
Demonstrated experience interpreting, administering and adhering to 49 CFR and IATA Dangerous Goods Regulations
Ability to meet strict deadlines and multiple priorities
Must have strong analytical and communication skills and attention to detail
Proven time-management and interpersonal skills are critical to this role
Must possess the ability to work effectively with a minimum of supervision
Must be a team player and be able to successfully communicate and interact with all levels of management and federal and state officials
Computer skills required (Excel, Word, Outlook, PowerPoint and Access)
Must be able to travel to both domestic and international locations; passport required
Preferred Qualifications
Dangerous Goods and Environmental compliance experience in a Part 121 Air Carrier operation
Additional work experience in Quality Assurance or Internal Evaluation Programs
Detailed understanding of relevant 14 CFRs and Safety Management System principles, ATOS elements and Safety Attributes Inspection Process
---
Help Wanted
Hazardous Material Shipping Specialist, Morrisville, North Carolina
Business Line Environment
Position Title Hazardous Material Shipping Specialist
Location – Morrisville, North Carolina
Requisition/Vacancy No. 172525BR
Job Summary
AECOM is actively seeking a creative, highly talented Hazardous Material Shipping Specialist for immediate employment in the Morrisville, NC office.
The responsibilities of this position include, but are not limited to:
Respond to client hazardous material transportation questions through phone call discussions, e-mail, and in-person meetings
Conduct research with vendors, suppliers, transportation companies, freight forwarders, regulatory agencies to respond to hazardous material transportation regulatory questions
Classify hazardous materials for transportation
Prepare written applications for competent authority approvals, including special permits (U.S. DOT) and equivalency permits (Canada), and written requests for interpretation to regulatory agencies
Prepare regulatory updates summarizing new hazardous material transportation regulatory actions
Develop and conduct hazardous material transportation training, both in-person and web-based
Perform site reviews to evaluate compliance with hazardous material transportation requirements
Develop and update hazardous material transportation compliance programs and SOPs to assist clients in achieving and maintaining regulatory compliance
Develop, maintain, and update databases with hazardous material transportation information
Prepare shipping guides with instructions for preparing hazardous materials in transportation
Provide hazardous material transportation information for SDSs
Minimum Requirements
Bachelor's Degree in Chemistry, Environmental Science, or Biology
2+ years hazardous material transportation, logistics, and/or EHS experience
Motivated/results-orientated
Strong communication skills, both verbal and written
Ability to work in a team environment
Ability to problem-solve in a fast-paced environment and offer solutions when issues arise
Preferred Qualifications
Experience in hazardous material transportation regulatory compliance, including program development and conducting and coordinating hazardous material transportation regulation audits and training
Experience working with international dangerous goods transportation regulations and international government entities, including ICAO/IATA, IMDG, ADR, TDG, Mexico NOMs
Knowledge of domestic United States regulatory compliance programs for transportation, including DOT hazardous material transportation; EPA, including RCRA and TSCA; FMCSA, OSHA GHS
Knowledge of international GHS requirements, and EU CLP requirements
Experience working in transportation logistics/warehousing/materials management, with freight forwards/Customs
Experience with SDS authoring
Experience with database development and management
Experience interpreting regulations and standards
Experience conducting regulatory review audits
Experience conducting training classes
Certificates
Current DOT Hazardous Material Transportation Training Certification (49 CFR)
Current IATA/ICAO and IMDG Training certification
Current DGSA training certificate
Apply Here
Or send resume to connie.taurisano@aecom.com

02052018
---
Help Wanted
B6135: Dangerous Goods Advisor
Job Description
Company: FedEx Express
Job Title: Dangerous Goods Advisor
Category: Safety
Job Family: FXE-US: Safety
Time Type: Full Time

Locations: Memphis, Tennessee

To Provide Advisory Support To Dangerous Goods Administration On Regulatory And Corporate Issues. To Formulate And Develop Programs And Strategies To Improve Operational Procedures. To Serve As Liaison With Governmental Agencies And Industry Representatives With Regard To Changes To Regulations.
Bachelor'S Degree/Equivalent. Six (6) Years Related Experience In Dangerous Goods Or Related Area. Thorough Knowledge Of IATA, ICAO And Faa/Dot Regulations. Strong Written And Oral Communications Skills. Strong Interpersonal Skills.
Apply
12142017
---
Seeking Employment
Stephen Bomgardner
Email: stevebomgardner@gmail.com
Education:
Texas A&M University at Galveston
Galveston, TX
Bachelor of Science in Marine Transportation
Graduation- May 2003
Seadrill Technical College
Online Program
Petroleum Engineering Program
March 2009 - January 2011
Maritime Institute of Technology and Graduate Studies
Baltimore, MD
Management Level Courses for Vessel Operations
Completed in 2011
Certifications:
Master Unlimited, USCG & Liberia
OIM Unrestricted, USCG & Liberia
Ballast Control Operator Endorsement
Unlimited DP Certificate (Nautical Institute #5007)
Kongsberg APOS Class
Kongsberg K-Chief Class
Kongsberg K-Pos Class
Kongsberg DPS-200 Technical and Operational Class
Simrad Induction DP Operator Course
Simrad Advanced DP Operator Course
Advanced MODU Stability
Professional Experience:
Pacific Drilling Services Inc.
September 2013 – Present
Operations Manager as Master/Person In Charge/Offshore Installation Manager
Operations Manager of an Industrial floating vessel that conducts offshore drilling in deepwater environments.
Oversight of daily and monthly budgets. Budget between $45k-$172k per month depending on operational status.
Oversight of all operational personnel, as well as new hires and any personnel movements.
Leader of HSE onboard, implementation and review of all HSE standards and procedures within the company to be utlized onboard.
Master of the 7th Generation UDW Pacific Meltem. Project Operational Team Leader in Samsung Heavy Industries, managing construction and commissioning of vessel from Operational standpoint, working with Rig and Project Management until delivery of the vessel. Working within vessel budget set forth by Pacific Drilling Management.
The Master is responsible for the safe operation of the ship and for prevention of pollution or damage to the environment. The Master is empowered in all situations with overriding authority to act decisively and according to my best judgment to prevent injury to crew member, other persons and to protect my ship, other ships, property and marine environment from damage.
Ensure all activities are carried out according to State, Class, Flag, ISM, ISPS, SOLAS, MARPOL, SOPEP plan and client requirements.
Participate in the planning of goals and objectives for the annual QHSE plan with the crews.
Carry out and assist with corporate and regulatory audits and workplace inspections.
Pacific Drilling Services Inc.
July 2011- September 2013
Chief Mate
Chief Mate/Marine Section Leader on the Pacific Bora. Working for Chevron in Nigeria. In charge of all Marine Department operations, manager of the DP Operators and Deck Crew.
Managed a budget for my department, project planned all internal projects from start to finish.
Projects ranged from $1k-$100k.
Oversaw all regulatory and classifciation requirements for the vessel.
Offshore Commissioning Solutions
February 2011 – July 2011
Senior DP Marine Consultant/Project TeamMember
Member of the OCS Project Team in Shanghai Waigaoqiao Shipyard. Consulting with COSL and CNOOC during the construction and commissioning phase of the 6th Generation Semisubmersible, Hai Yang Shi You 981. Training of key DP personnel assigned to HYSY 981. Writing DP and Marine procedures for COSL. Training Senior Management in the operation of a 6th Generation MODU.
Project at time was estimated at $2.2 billion. Responsible for conducting review, commissioning and acceptance of close to $200 million worth of equiment for COSL.
SeaDrill Offshore A.S
September 2007- February 2011
Senior Dynamic Positioning Operator (2nd Mate)
Worked as a Senior DPO on West Aquarius DP3 - 6th Generation Drilling Semi-submersible GVA-7500N, previous service on West Sirius, a DP2+- 5th Generation Drilling semi-submersible F&G ExD. Service with company began from commissioning and vessel mobilization of two new build Semi-Submersibles. Tasked as author for writing and implementing Seadrill America rig specific procedures for company and client and instructing new DPO's and trainees on rig and equipment. Required to complete start to finish Kongsberg Customer Acceptance Tests and the FMEA Trials of new builds. Participated in the client acceptance and mobilization of West Sirius in Gulf of Mexico for Devon Energy/ATP as well as the West Aquarius for Exxon in Indonesia.
Transocean Inc.
April 2004 – September 2007
Dynamic Positioning Operator (3rd Mate)
DPO onboard the MODU Deepwater Horizon

ADPO onboard the MODU Discoverer Enterprise
Pelican Offshore Services
August 2003 - January 2004

Assistant Mooring Master/Mate
Referrals:
01312018
---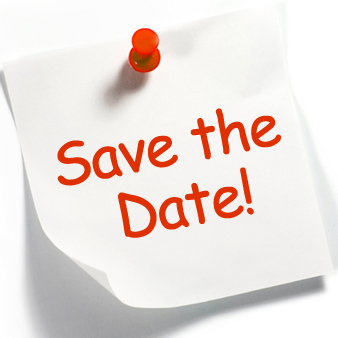 April 7-11, 2019
Long Beach, CA
Share Best Practices

Discuss Current &
Emerging Issues

See the Latest
Products & Services

Learn About Regulatory Change