Thank you to all our sponsors for helping to make every Annual Forum such a great success. Please be sure to check out their exhibits during the Annual Forum exhibit times.
2023 PLATINUM SPONSOR PRESENTATION
Platinum Sponsors
HAZMATPAC Inc. For over 30 years, businesses across the globe have relied on Hazmatpac for all their hazardous shipping needs. As the leading manufacturer of UN certified packaging for the transport of hazardous materials by air, ground, and sea. Hazmatpac sets the standard for safe regulatory compliance. We have a tenured, talented team of compliance specialists that can help you solve your regulatory issues and concerns. Hazmat shipping is complicated and risky, it is worth doing it right. With a vast network of experts, we have the depth of experience that your business requires.
Our packaging is rigorously tested in our lab, then sent out to a third-party lab to be independently certified, so that you can order with confidence and be assured of unbiased test results. Shipping hazardous materials is not just dangerous; it also carries serious financial, legal, and public health risks, if you aren't in compliance. At Hazmatpac, we go the extra mile to design and test the highest quality products to meet regulatory requirements for safely shipping hazardous materials.
Our people really do make the difference; it is our goal to exceed our customer's expectations at every interaction.
LABELMASTER® In the always changing world of dangerous goods shipping, Labelmaster keeps your business ahead of ever-changing regulations and compliant every step of the way. Whether you're shipping hazardous materials by land, air or sea, we provide always up-to-date expertise to ensure every shipment runs smoothly.
With the most comprehensive assortment of software, products, and services available, every box is checked and nothing is left to chance. From hazmat labels and lithium battery packaging to regulatory training, Labelmaster keeps you cool, and compliant, every day.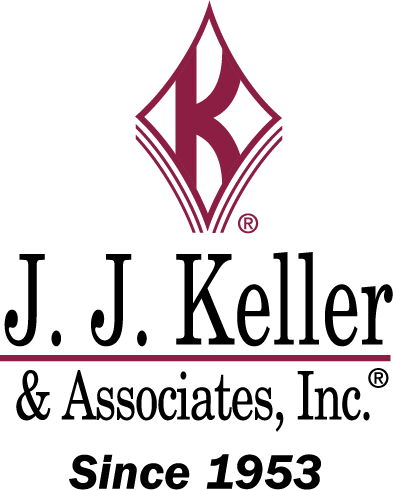 J. J. KELLER At J. J. Keller & Associates, Inc., we protect people and the businesses they run. Companies across North America rely on our expert insights to safeguard workers and reduce risk. As a family-owned company since 1953, J. J. Keller is a most trusted name in safety and compliance.
NOVVIA GROUP (C.L. SMITH, DG SUPPLIES) is a leader in high-quality packaging solutions and customized services, with domestic and international customers across a myriad of industries. Through its family of dynamic companies, comprised of Inmark, C.L. Smith, Silver Spur, Container Supply, Fox Valley Containers, Rhino Container, and Novvia Group Canada, Novvia has set a new industry standard as a national stocking distributor with a comprehensive suite of containers and supplies, trusted local relationships, and 40+ years of best-in-class customer service.
STRESAU LABORATORY, INC. works with manufacturers, package designers, other testing laboratories, and government enforcement agencies in providing hazard classifications testing. Stresau's expertise focuses on explosives, flammables, oxidizers, organic peroxides and corrosives. Stresau testing complies with DOT, UN, IATA, EPA protocols.
UPS (NYSE: UPS) is a global leader in logistics, offering a broad range of solutions including the transportation of packages and freight; the facilitation of international trade, and the deployment of advanced technology to more efficiently manage the world of business. Headquartered in Atlanta, GA, UPS serves more than 220 countries and territories worldwide. The company can be found on the Web at ups.com®.
TEN-E Packaging Services provides package, material and product testing services for companies around the world. Our expertise in dangerous goods and medical package testing helps companies assess the containers they use to protect their product and brand. Ensuring the safe, reliable transport of materials would not be possible without accurate and thorough package testing performed by an experienced team of experts. Over the past 30 years in the industry, we have worked hard to become an expert resource for our clients within all aspects of packaging services including regulatory, medical, distribution and environmental.
LABELINE INTERNATIONAL For over 30 years LABELINE INTERNATIONAL has been at the forefront of dangerous goods compliance. As the leading approved distributor of the dangerous goods regulations for all modes (IATA / ICAO / ADR / IMDG / ADN / RID / CFR), Labeline supplies to over 160 countries and is the world's top authorized distributor of IATA manuals. The company is also a major supplier of compliant hazard labels, handling labels, DG documentation, packaging, training, and consultancy.
The world-renowned DGOffice software simplifies the classification process and makes the calculations to enable users to quickly produce DG documents that always comply with current international regulations. Please contact Labeline for a free, no obligation, 14-day trial.
DGI TRAINING CENTER: DGI Training is proud to be a platinum sponsor COSTHA's Annual forum, and has been providing exceptional dangerous goods, hazardous materials transportation training for 30 years! DGI provides training for all modes of transport: ground, air and ocean, and all hazard classes for initial and recurrent students. You can train from virtually anywhere with DGI. Find DGI providing public classroom training in cities across the United States, or conveniently take one of our webinars or online courses. DGI also customizes training to meet the needs of our clients and can conduct private dangerous goods transportation training sessions at your facility or via webinar. Find the class that is right for you at www.dgitraining.com. Keep your shipments moving safely and on-time with DGI Training!

THE BUREAU OF DANGEROUS GOODS (BDG) has been providing quality and innovative DG training solutions for over 40 years. BDG is home to two of the most reputable and well-established brands in the industry: www.HazmatUniversity.com which is our dynamic self-paced online training platform, as well as www.ShipHazmat.net which is our FedEx-approved, electronic DG shipping paper creation software. Besides offering a multitude of self-paced online training courses, BDG also offers instructor-led public webinars every month (initial and recurrent) and also offer private, custom group webinars and on-site training. BDG's DG training thoroughly covers topics such as 49 CFR, IATA, IMDG, Lithium Batteries and we're happy to custom tailor a training plan that best suits your organization's unique DG training needs. BDG is also well known for their experienced team of regulatory specialists who provide support to organizations who are facing challenges within the hazmat industry's complicated regulatory system . BDG's motto is that "We Never Stop Learning" and their goal is to pass this message along through the excellent products and services which they offer. Contact BDG today to see how we can assist your DG team with their training, software, and consulting needs: www.BureauDG.com or CustomerService@BureauDG.com or 1.844.LEARNDG

DANGEROUS GOODS, A Division of Berlin Packaging. For more than 35 years, Dangerous Goods has been helping companies safely and economically ship UN-rated and temperature-controlled systems. Our approach finds creative ways to minimize your risk and enhance your bottom line through innovative and efficient packaging solutions. We offer hundreds of stock packaging systems, as well as an extensive collection of plastic, glass, and metal containers, closures, and dispensing systems of all types.
https://www.berlindangerousgoods.com/
See video located here: https://www.youtube.com/watch?v=R6u_NtxfmLM

ICC COMPLIANCE CENTER (ICC) is a provider of solutions for regulatory compliance in transportation and workplace safety, specializing in labeling, packaging, training and consulting. ICC's onsite manufacturing capabilities and recognized regulatory expertise serves customers in chemical distribution and manufacturing, transportation and logistics, paint and coatings, automotive, government, healthcare, consumer products markets and more. The company's most requested products and services include: packaging kits, corrugated boxes, transportation labels, placards, regulatory publications, metal pails and drums, transportation accessories, shipping forms, absorbents and pillows, consulting, and training. https://www.thecompliancecenter.com/

ENVIRONMENTAL RESOURCE CENTER® Join the nation's leading organizations that depend on Environmental Resource Center for environmental, safety, and transportation training. We offer public seminars, webcasts and online training programs that are developed and presented by experts with real world experience. On-site and online training programs can be customized to meet the specific needs of your site and staff. Our highly skilled EHS and Transportation auditors can help uncover costly gaps in compliance and company procedures – providing detailed and comprehensive audit reports that will save your company time and money. Since 1981, Environmental Resource Center has been a leading supplier of environmental, safety, and transportation consulting and training to companies, government agencies and universities worldwide.
Environmental Resource Center - Your compliance credentials
AMERICASE is in the business of mission critical, problem-solving innovation. Our product is protection, we just happen to make the world's best cases.
Americase solves complex and challenging transportation and handling problems. We provide efficient and effective answers, based on smart and practical thinking, for goods that have been designated as hazmat, a fire-risk, or other goods that need to be shipped and stored under other extreme conditions.
When you use Americase, you get the peace of mind that your hazardous materials, dangerous goods, or high value products, will be safely transported, stored, and moved through your manufacturing and supply chain with the complete confidence that you meet all current, and future regulations.
We are the industry experts. We don't just research the industry standards and regulations; we actively contribute to the writing process as well as assist regulatory bodies in the practical application of these requirements.
TRANS-DGT INTERNATIONAL is a company group that has companies in Czech Republic, and Hungary. It deals with Dangerous Goods transport training and consultancy. It has courses for ADR and CPC drivers, Dangerous Goods Safety Advisers (DGSAs) in ADR, RID, ADN, and IMDG. Trans-DGT has been a COSTHA Member since 2017 and Platinum Sponsor since 2018. http://www.trans-dgt.com

CHEMTREC With over 50 years of experience, CHEMTREC's world-leading call center operates on a 24-hour basis, seven days a week, providing emergency response information wherever hazardous materials are manufactured, stored, transported, or used. With the right procedures and protocols in place, and by doing what's right quickly and effectively, CHEMTREC helps minimize environmental impacts, protect people, and preserve the assets and reputations of its customers.
Operating globally, CHEMTREC has offices and partners in major regions and on-the-ground knowledge of local regulations, understanding of local nuances, and appreciation of cultural sensitivities. CHEMTREC offers a suite of services along with L1 emergency response, including safety data sheet solutions, hazardous materials training, consulting solutions, incident reporting, and lithium battery compliance. CHEMTREC is proud to contribute to the practice of safe handling and transportation of hazardous materials.
SKOLNIK INDUSTRIES, INC. Skolnik Industries is a manufacturer of a wide variety of Carbon and Stainless Steel Drums including Salvage Drums and Overpacks. Drums range in size from 5 to 110 gallons. All containers are tested for compliance to UN and DOT requirements. Our specialized drums provide peace of mind to our customers who demand a higher level of quality because of the extreme risk and cost involved if leakage or non-compliance occurs. Our drums are built to surpass industry standards and better withstand aggressive truck driving, swaying ships, forces of nature, and even inadvertent nail and forklift punctures.

REACH24H provides global chemical regulatory compliance services for companies trying to navigate the regulatory maze in China and other Asia-Pacific countries including: China Hazardous Chemical Registration, China Transportation of Dangerous Goods, Compliance Auditing for Transport & Storage of Hazardous Materials, Global GHS SDS & Labeling Preparation, and China EHS Regulatory Compliance.
https://www.reach24h.com/en/ and https://chemical.chemlinked.com/.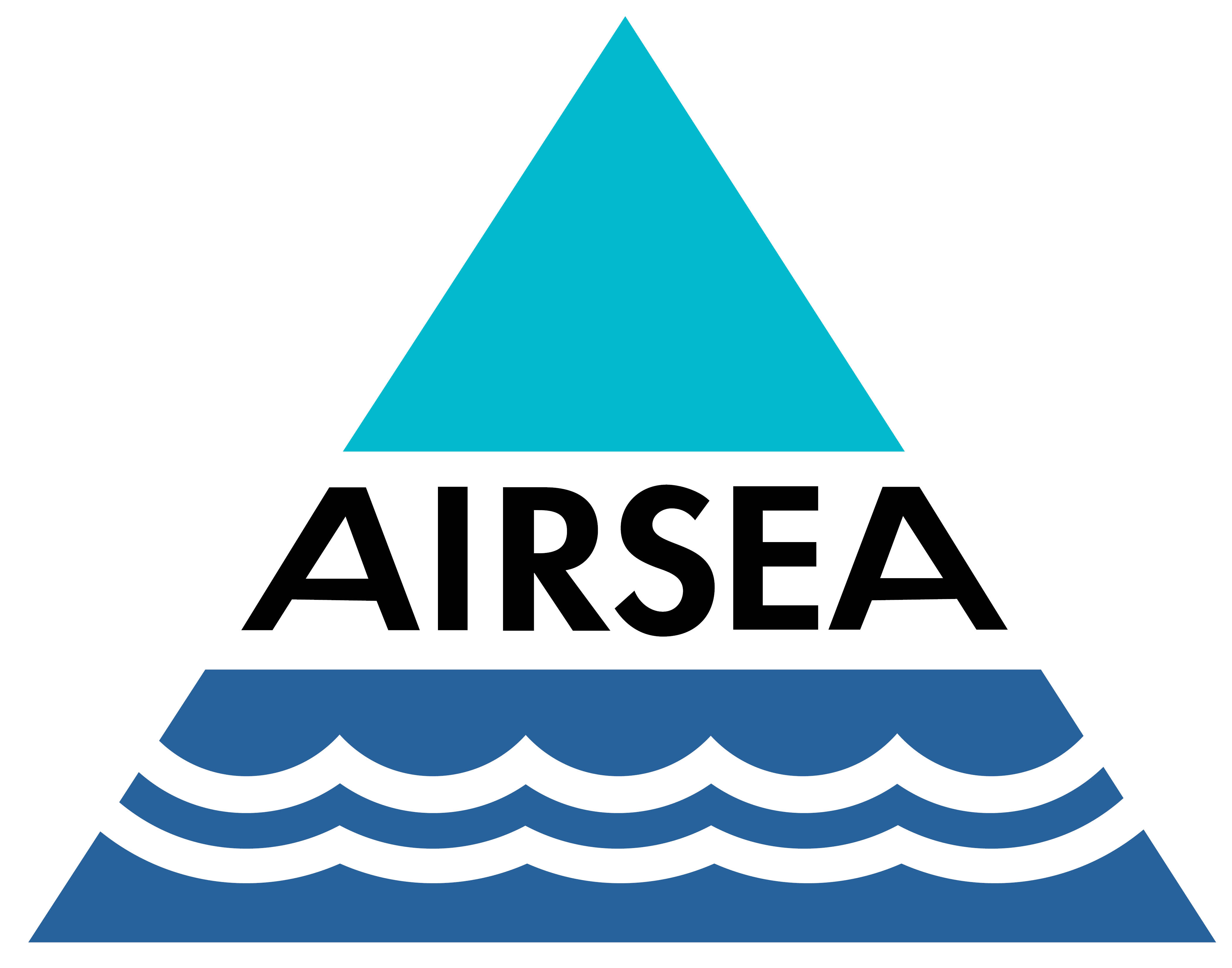 AIR SEA USA For over 40 years Air Sea USA has specialised in the manufacturing and supply of UN Certified packaging for shipping dangerous goods. Our Hazardous Goods Packaging includes; single packaging, outer packaging and inner packaging providing over 700 off the shelf packaging solutions. Packaging types include glass & plastic bottles, jerricans, steel drums, 4DV, 4G & 4GV boxes, lithium battery and infectious substances packaging.
Air Sea USA's UN approved packaging is independently tested and certified and are fully compliant with Dangerous Goods regulations for air, road and sea. Our technical experts will guide you through the regulations and help you select the compliant solution for your shipment.

CELLBLOCK FCS, LLC CellBlock FCS introduced itself to the market in response to growing safety risks associated with lithium-ion batteries and the rapidly increasing demand and consumption of energy storage. The major component of our fire containment product line is CellBlockEX, an engineered dry loose-fill packaging filler that is revolutionizing the way the world safely handles, transports, and stores lithium-ion batteries and other dangerous goods. This environmentally-friendly granulate offers industries that utilize and ship various types of energy storage a low-cost solution with valuable safety benefits.
Lithium-Ion Fire Containment Systems
Modern Solutions for a Lithium-Ion Powered World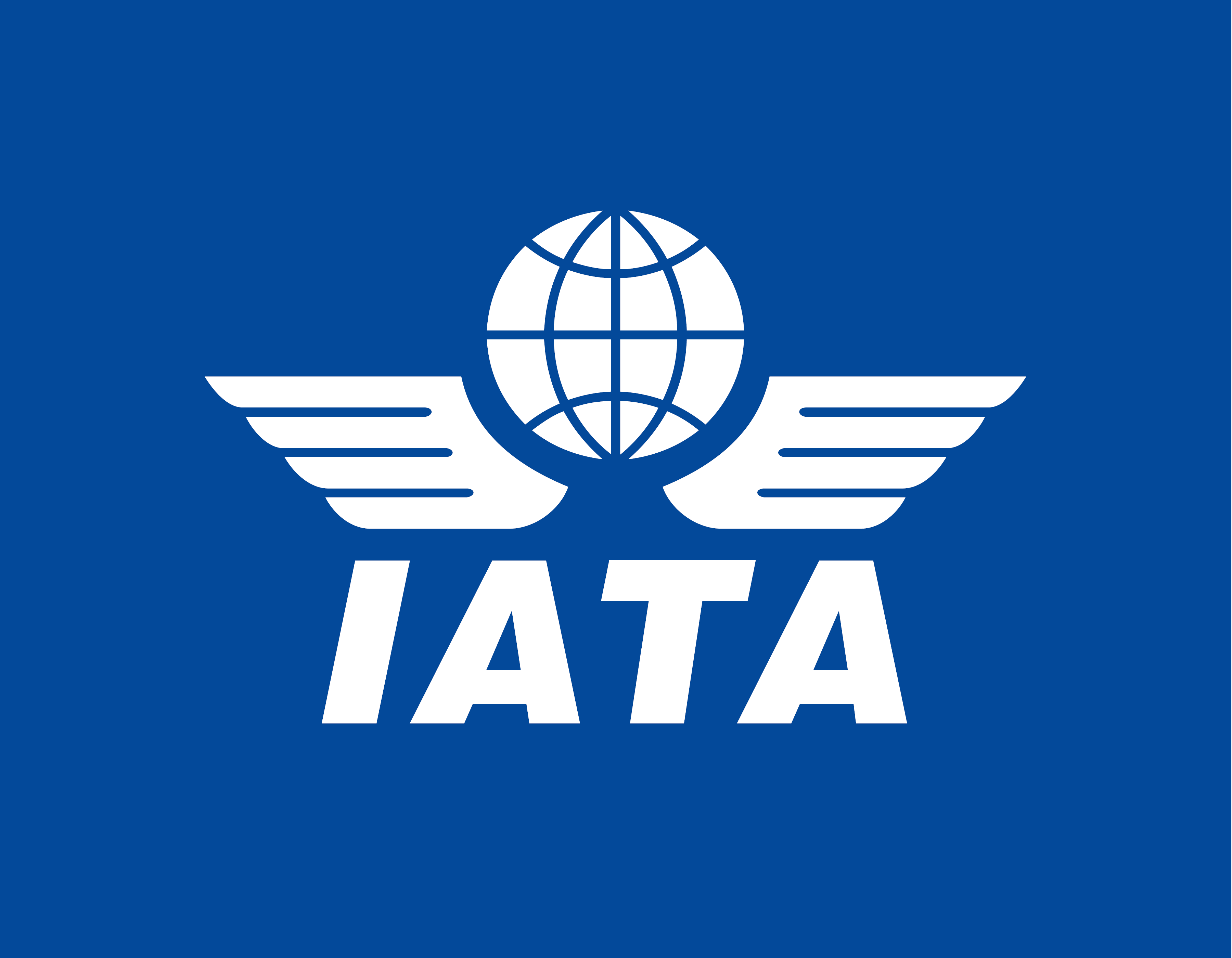 IATA The International Air Transport Association (IATA) is the trade association for the world's airlines, representing over 290 airlines or 83% of total scheduled traffic. We support many areas of aviation activity and help formulate industry policy on critical aviation issues.

PROTEQ was founded in 1996 to provide technical, business, and programmatic management services to government and commercial clients. ProteQ develops and manages programs, logistics, complex systems integration, engineering programs, field exercises, and test plans. ProteQ also offers extensive Environmental, Health and safety programs, and audit services.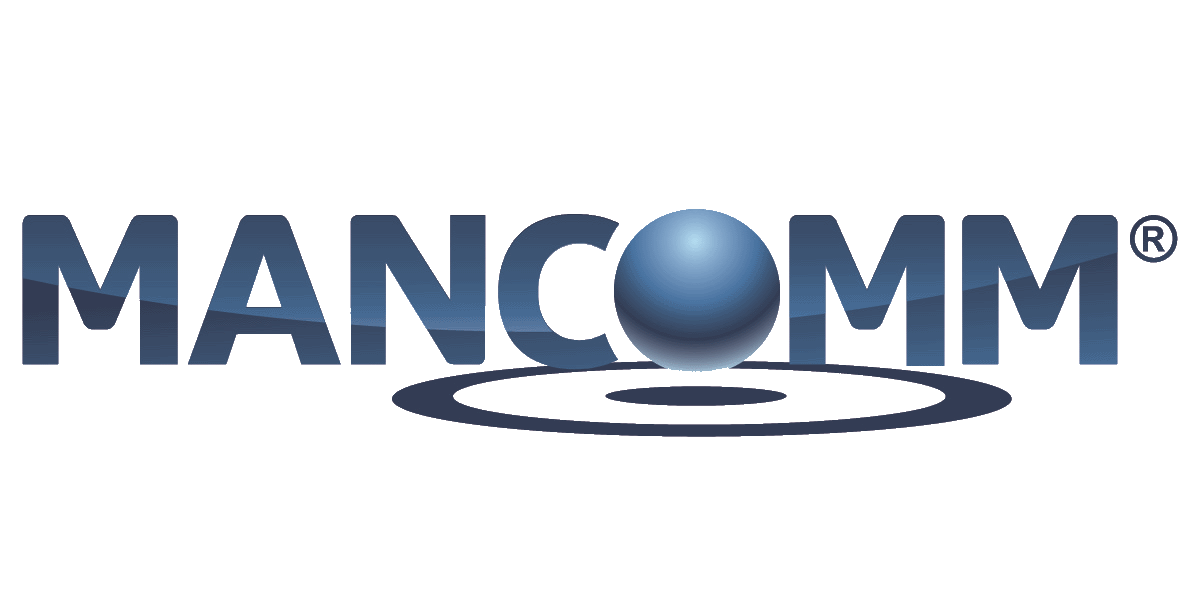 MANCOMM, INC. is an organization dedicated to making laws and regulations easily understandable. We offer the latest and most up-to-date regulations available in the market, which ensures that individuals and businesses can stay compliant with ease.
Official Publication Sponsor
HAZARDOUS CARGO BULLETIN (HCB) is the leading international magazine for the hazmat professional, featuring regular updates on current and future regulations, as well as detailed analysis of the dangerous goods supply chain. The monthly magazine, which has been the #1 voice on the transport of dangerous goods since 1980, is supplemented by a free weekly newsletter bringing the latest updates direct to your desk and rolling news on the website at https://hcblive.com/.
Sponsor & Exhibit Opportunities at the Forum - For more information on sponsorship and exhibiting at the 2024 COSTHA Forum, contact Anne at anne@costha.com