Find the Perfect Job or the Perfect Candidate
Browse our Classified Ads from the dangerous goods transport industry and find the perfect Hazmat/DG job for you.
Find the newest jobs in trucking, freight transportation, and logistics management through Transport Topics Classifieds.
Have a hazardous materials/dangerous goods job to post?
Send us your "Help Wanted" listing today.
________________________________________________
Help Wanted
Dangerous Goods Specialist - Europe (m/f/d)
Company Name: Boeing Distribution Services Inc.
Company Location: Hamburg Area, Germany
DESCRIPTION:
See LinkedIn
Part of Something Bigger
Boeing Distribution Services Inc (BDSI) is a leading solutions provider of aftermarket supply-chain management services for the aerospace and defense industries. Headquartered in Hamburg, Germany and Miami, Florida with locations globally, BDSI is a key part of Boeing Global Services (BGS), which is experiencing significant market growth by transforming the aerospace services industry. BDSI provides services through locations in Europe, North America and Asia-Pacific. The achievement of our success has been driven by combining award winning products with the best talent.
For our team in Kaltenkirchen (Hamburg metropolitan area), Germany we are currently looking for a Dangerous Goods Specialist - Europe (m/f/d)
In this role you will support BGS locations throughout Europe, responsibilities include:
Ensure compliance with applicable dangerous goods regulations, including, but not limited to ADR, IATA and IMDG
Perform audits of dangerous goods shipments and processes
Serve as regional focal for Boeing EHS & compliance teams and support the further development of EHS initiatives and meet performance standards
Maintain and further develop Dangerous Goods and Hazardous Material programs and dangerous goods management systems to include product regulatory compliance (PRC) with support of Boeing Group teams
Ensure dangerous goods data is available and accurate. Partner with operations to ensure compliance is achieved in a manner that allows operations efficiency
Assist in resolution of dangerous goods discrepancies with carriers
Provide reports and analysis related to dangerous goods processes and shipments
Provide function specific and other applicable dangerous goods training
Fulfill the obligations of a Dangerous Goods Safety Advisor (DGSA)
What you should bring with you to Be Part of Something Bigger at Boeing:
5+ years' experience in a similar role
Highly proficient in MS-Office applications
Fluent German and English language skills (both verbally and written), Dutch and/or French language skills are a plus
ADR, IATA, IMDG and DGSA certifications
Ability to work independently, be self-motivated, and effectively lead teams to achieve common goals
Team player with the ability to build solid working relationships with multiple stakeholders
Strong communication skills, as well as organizational and time management skills
Availability to travel up to 30 %
Being Part of Something Bigger means for you:
Living the enduring values 'Integrity, Quality, Safety, Diversity & Inclusion, Trust & Respect, Corporate Citizenship and Stakeholder Success' for the Number One aerospace company in the world
Industry leading organization with state-of-the art innovative techniques, processes and management culture
An attractive salary, competitive bonus programs and social benefits structure
A secure job in the continuously growing aviation industry
Opportunity to engage in, influence and develop in many global areas of the business
Task- and job-based career development program
Open-minded and results driven company culture with a collaborative working atmosphere
If you are interested in joining our team and becoming part of the Boeing family, please provide us with your complete application including your salary expectations and your earliest start date. We are looking forward to your application, preferably through our online portal or alternatively by email.
Boeing Distribution Services
Kisdorfer Weg 36 -38, 24568 Kaltenkirchen
08302019
________________________________________________
SEEKING EMPLOYMENT
MICHAEL LESSER
904.571.1251 | Jacksonville, FL
lessemt@gmail.com | www.linkedin.com/in/michael-t-lesser
COMPLIANCE MANAGER | DIRECTOR
Highly effective professional with proven success in regulatory compliance across all modes. Strong motivator encouraging collaboration across the organization enhancing safety, profitability, and regulatory compliance.
Subject matter expert in multi-modal hazardous material transportation. Adept at forging strong relationships with leaders, building high performing teams and leading change initiatives.
REGULATORY COMPLIANCE
Developed a Hazardous Material Resource Team in Central America for customer service, booking, and documentation of cargo.
Assisted sales in increasing hazardous material bookings from 5% of cargo to 23% in certain lanes.
Aided warehouse facilities in improving regulatory compliance with Title 49 and safety compliance with Title 29 while employing best practices in a constantly changing environment.
Decreased risk exposure to the corporation by enhancing procedures for handling high risk cargo. Processincluded having layers of approval depending degree of risk.
Reduced in-house trucking risk behaviors through regular training and personal observations across 3 eastcoast terminals.
LEADERSHIP
Led Hazardous Material Team of 7 indirect reports.
Fostered team environment developed across different business units based upon respect, empowerment,and accountability.
Developed a transition plan for SIU labor to become IBT labor as terminals migrated from a RORO operation to a LOLO operation.
PROFESSIONAL EXPERIENCE
Crowley Maritime Corporation, Jacksonville, Fl. February 2002 – May 2019
Manager, HSSE, Crowley Logistics, June 2013 – May 2019

Hazardous Material Manager, East Coast, Caribbean, and Central America.
Updated company and site-specific policies and procedures for the use and transportation of hazardous materials.
Worked with operational managers to remain compliant with local, state, and federal laws protecting workers, reducing risks, and protecting the environment. Local managers improved yard planning that improved cargo handling without violating DOT segregation regulations.
Facilitated training to reinforce compliance, worker safety, and environmental protection.
Reduced booking response from 2 hours to 30 minutes.
Surface Transportation Safety Manager
Responsible as Surface Transportation Safety Manager for Teamster drivers at 3 east coast terminals.
Provided regular training for new and seasoned drivers to reinforce good driving behaviors, compliance with Title 49, and best practices supporting long careers.
Implemented ELD and safety programs across business lines (Liner and Logistics). Reduced safety violations as measured by FMCSA (CSA score) by 60% over 6 years.
Managed safety programs at multi-modal terminals (Vessel, Road, and Rail). Regularly presented training to groups based upon function specific requirements
Audited warehouse operations (east coast) for DOT, OSHA, and EPA compliance. Assisted on-site HSSE manager to make safety improvements
Terminal Safety
Served as assistant facility security officer for terminals in Jacksonville as required by federal law to manage the storage and response for hazardous materials and access control.
Incidence Response Team Leader for shore side events familiar with Incident Management.
Environmental Responder, fluent with local, state, and federal laws and hazwaste regulations.
Provided regular facility inspections to ensure compliance with worker safety regulations and best practice.
Terminal Safety Manager, SSQE, Crowley Liner Service, June 2010 – 2013
Reduced workers comp events by 50% plus by improving compliance with local, state, federal safety and environmental regulations.
Provided local environmental response at terminal and roadside events in northeastern states and northeast Florida using licensed responders when needed.
Created, planned, and executed safety events for operational groups at the Jacksonville, FL and Pennsauken, NJ terminals.
Managed surface transportation units composed of union employees and owner operators - Hiring process, safety and risk management, and profitability through reducing empty miles.
ADDITIONAL EXPERIENCE
Crowley Maritime Corporation, Jacksonville, FL, Senior Administrator, ESQA, Crowley Liner Service, and Dispatcher, Crowley Trucking
Super Transport, Jacksonville FL, City Operations Manager and Dock Supervisor .
EDUCATION | CERTIFICATIONS
Bachelor's Degree in Political Science and Economics
Florida State University
Graduate work towards, Masters in Public Administration
Florida State University
Certified Hazardous Material Practitioner (CHMP)
Professional OSHA Certificate Maritime (PCM), OSHA Institute, University of South Florida
International Vessel Operators Dangerous Goods Association (IVODGA) company representative
Local Area Planning Council North East Florida (LEPC), facility member
Hazardous Material Symposium of Florida - Presenter (2018), LNG - Characteristics and Response
North East Florida Safety Council - member company representative
Member - NATMI - certificate for Safety Director classes
COMMUNITY SERVICE
Life Member National Eagle Scout Association
Vice Chair - local NESA Committee
Adult leadership in various volunteer capacities
Grand Lodge of Florida - Free and Accepted Masons
Past Master, Solomon Lodge #20
08272019
________________________________________________
Help Wanted
Company: FedEx
Job Title: Dangerous Goods Advisor
Job Requisition Number: RC168800
Category: Safety
Job Family: FXE-US: Safety
Time Type: Full Time
Compensation: $0
Locations: Memphis, Tennessee
To Assess, Develop & Implement Safety Programs For A/C Materiel/Scl Relating To Dangerous Goods. Serves As Single Point Of Contact For A/C Materiel/Scl For All Dangerous Goods Performance Audits, Assessment Of Specialized Training & Technology Enhancements To Facilitate Shipping & Inspecting Of All Dangerous Goods Shipments. Provides Specialized Expertise For A/C Material/Scl For The Appropriate Classification & To Ensure Regulatory Compliance Of All Dangerous Goods Shipment & Inspection Processes.
Bachelor'S Degree/Equivalent In Safety Or Related Discipline. Six (6) Years Related Experience In Dangerous Goods Classification/Transporration Analyses Ensuring Regulatory Compliance & Incident Investigation. Dgta Certification Preferred. Strong Investigative, Analytical, Audit, Technology Solution Analyses, Communications And Human Relations Skills.
FedEx Express is an EEO/AA employer and prohibits discrimination and harassment against any applicant or employee on the basis of race, color, religion, national origin, citizenship, genetic information, age (except for bona fide occupational qualifications), sex, pregnancy (including childbirth or a related medical condition), disability, sexual orientation, gender identity, gender expression, marital status, military leave or service, status as a disabled veteran or other covered veteran status, participation in EEO protected activity, any other status protected by federal, state, or local law, or association with a person on the basis of one or more of the foregoing.
FedEx Express is an AA/EEO/Veterans/Disabled Employer.
Applicants who require reasonable accommodations to complete a profile or to submit responses to qualifying questions may contact Reginald Stewart at 1-866-730-1021.
If you are applying in Philadelphia, PA, you can click below to learn about Philadelphia's fair chance hiring law.
http://www.phila.gov/HumanRelations/DiscriminationAndEnforcement/Pages/BantheBoxLawAtAGlance.aspx
Pursuant to the San Francisco Fair Chance Ordinance FedEx Express will consider for employment qualified applicants with arrest and conviction records.
Apply online here - https://careers.fedex.com/fedex/jobs/POSTING-3-154216?lang=en-us
07172019
________________________________________________
---
---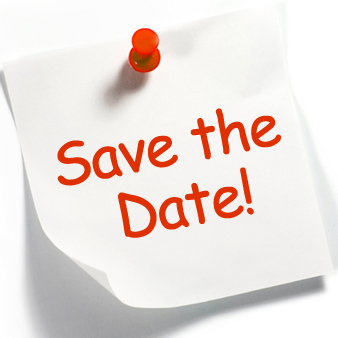 April 26-30, 2020
Greenville, SC
Share Best Practices

Discuss Current &
Emerging Issues

See the Latest
Products & Services

Learn About Regulatory Change