Find the Perfect Job or the Perfect Candidate
Browse our Classified Ads from the dangerous goods transport industry and find the perfect Hazmat/DG job for you.
Find the newest jobs in trucking, freight transportation, and logistics management through Transport Topics Classifieds.
Have a hazardous materials/dangerous goods job to post?
Send us your "Help Wanted" listing today.
________________________________________________
Help Wanted
Prj Mgt & Plng Opns Rep Stf - Lockheed Martin
Click here for complete details
A position within the Traffic Department facilitating hazardous material packaging and transportation in support of a production and global sustainment enterprise. Responsibilities include interfacing with multiple internal contacts across Lockheed Martin Aeronautics as well as freight forwarders, personnel stationed at various air force bases, international partners, and local country nationals. Must be able to communicate effectively with personnel from multiple internal business areas to explain requirements and obtain additional information regarding offered products. Must continuously monitor regulations and work with department leaders to maintain current requirements for dangerous goods packaging and shipping. Must possess strong organizational skills and maintain all records and counts for time periods as specified by regulation and internal policies.
Basic Qualifications:
Experience with legal regulations Air (IATA/ICAO) and land (49 CFR) for domestic and international transportation of hazardous material.
Desired Skills:
Experience with AFMAN, REACH, ADR, sea (IMDG) and other international regulations associated with the transportation of hazardous material.
Prior experience preparing hazardous material approvals, waivers, special permits, and competent authority letters.
Knowledge of or experience with domestic and international shipping practices.
Knowledge and familiarity with Microsoft Office programs such as Word, Excel, and Access
02182019
________________________________________________
Help Wanted
Continental Distribution Center Product Regulatory Compliance Manager
As an independent group of companies, the BMW Group has a commitment to creativity and
breakthrough ideas that goes well beyond the racetrack. In order to continuously create ultimate
driving machines, we drive our growth and design excellence by staffing our teams with individuals
who are innovative and always looking for the next great idea. If you share our vision and view
yourself as an independent, creative thinker, we invite you to join our team in this exceptional role
located in the Continental Distribution Center in Nazareth, PA.
Description
The Continental Distribution Center (ConDC) Product Regulatory Compliance Manager is
responsible for:
Validate supplier product information, SDS and physical audit and confirmation of correct
classification, labeling and documentation from the parts supplier.
Responsible to ensure compliance with DOT 49 CFR for road and rail, IATA, IMDG/IMO, ADR
(EU), NOM(MX) and TDG(CA) regulations for outbound and inbound transport of Dangerous
Goods.
Central compliance liaison for Parts Logistics, supporting, where necessary, the Regional
Distribution Centers and BMW NA Customs group.
Validate and Maintain regulatory product specific documentation in central systems for Aftersales parts, including EPA certification of compliance for BMWNA on importation.
Participate in COSTHA and NAAHAC organizations. Provide direction and guidance to internal
departments regarding possible compliance concerns with products and provide regulatory
updates to all affected departments.
Responsible for supplier guidance on relevant regulated goods, including travel on-site to
supplier locations in the NAFTA region.
The individual will communicate and interpret all proposed and enacted legislative activities,
including but not limited to Dangerous Goods regulations, EPA, State specific regulations such
as California Prop 65, OSHA or storage requirements related to DG or chemicals.
This role will establish hazardous and dangerous materials review and approvals policies for packaging to comply with requirements for materials, mode(s) of transport, and national and
international requirements. This position will ensure hazards are properly communicated as
appropriate for material being shipped and for each mode(s) of transport, Identify appropriate
training requirements for dangerous goods personnel at all BMW NA Parts Logistics facilities and
apply for governmental special permits/approvals as necessary. Finally, the individual will audit
compliance status for all aspects of dangerous goods transportation function.
Position Specifics:
The Continental Distribution Center Product Regulatory Compliance Manager position is located
in Spartanburg, SC.
Join the team at BMW of North America and enjoy a high-performance employment package which
includes:
Company sponsored Medical, Dental & Vision Insurance.
Employee car program.
401(k) Savings Plan.
Retirement Income Account.
Qualifications and experience
Minimum requirements:
Bachelor's Degree in Environmental Engineering, Management, Chemical Engineering or
Science related discipline plus a professional certification in hazardous material management.
6-8 years' experience in reading and interpreting regulations.
Chemical Product Management system experience.
Knowledge of Microsoft Office.
Excellent written and oral communication skills. Comfortable presenting to group settings.
Ability to obtain all Dangerous Goods Certifications.
Experience working with NAFTA Market specific Regulations & overall regulatory compliance.
Language: Fluent English, some German language ability (Optional)
Preferences:
Automotive parts & accessories experience.
Prior management/supervision experience.
Automotive industry experience.
Experience with managing third party logistics partners.
BMW EWM knowledge.
BMW NA is an EO employer. All qualified applicants will receive consideration for employment
without regard to race, color, religion, sex, national origin, disability, or protected veteran status.
Continental Distribution Center Product Regulatory Compliance Manager
Email Resume to: elizabeth.pfeiffer@rolls-roycemotorcarsna.com
Legal Entity: BMW of North America LLC.
Location: Spartanburg
Job ID: 180006AU
02142019
________________________________________________
---
---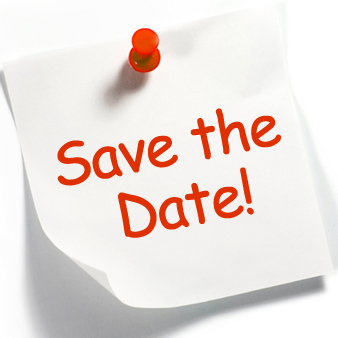 April 26-30, 2020
Greenville, SC
Share Best Practices

Discuss Current &
Emerging Issues

See the Latest
Products & Services

Learn About Regulatory Change