Find the Perfect Job or the Perfect Candidate
Browse our Classified Ads from the dangerous goods transport industry and find the perfect Hazmat/DG job for you.
Find the newest jobs in trucking, freight transportation, and logistics management through Transport Topics Classifieds.
Have a hazardous materials/dangerous goods job to post?
Send us your "Help Wanted" listing today.
________________________________________________
>>> HELP WANTED <<<
Dangerous Goods Analyst* (Maplewood, MN)
Collaborate with Innovative 3Mers Around the World
Choosing where to start and grow your career has a major impact on your professional and personal life, so it's equally important you know that the company that you choose to work at, and its leaders, will support and guide you. With a diversity of people, global locations, technologies and products, 3M is a place where you can collaborate with other curious, creative 3Mers.
This position provides an opportunity to transition from other private, public, government or military experience to a 3M career.
The Impact You'll Make in this Role
As a Dangerous Goods Analyst* (Maplewood, MN), you will have the opportunity to tap into your curiosity and collaborate with some of the most innovative and diverse people around the world. Here, you will make an impact by:
Support the global dangerous goods management solution and classification strategy to assure alignment across 3M organizations
Provide subject matter expertise in dangerous goods regulations and transportation processes to support business operations and key strategic initiatives
Perform complex analysis of dangerous goods regulations, leveraging rulings and internal/external advice across 3M's complex diversity of products and supply chain
Participate with SAP/ERP dangerous goods solution development and deployment activities including testing, documentation, training, data conversion, management of change processes
Support US and global SAP/ERP deployments including data preparation and conversion, data extracts and data analysis for accuracy and harmonization
Your Skills and Expertise
To set you up for success in this role from day one, 3M requires (at a minimum) the following qualifications:
Bachelor's degree or higher (completed and verified prior to start) from an accredited university
Two (2) year of combined experience in environmental, health, safety and/or regulatory, manufacturing, research and development, supply chain and/or information technology in a private, public, government, or military environment
Additional qualifications that could help you succeed even further in this role include:
Bachelor's degree or higher in engineering, manufacturing, environmental, health, safety, regulatory, chemistry, information technology from an accredited institution
Experience with dangerous goods regulations or other EHS&R regulations
Familiarity with 3M systems such as: DCIS, USS, GGSM, CDMS, SAP, FCS
Experience in Polaris/Business Transformation, SAP or ERP
Experience with BIBW, SQL, Access, Microsoft Excel, and Microsoft Office Suite
Ability to understand impacts of data on business processes and operations
Experience working with global teams and teams that are remotely located
Understanding of Regulatory and Compliance impacts on business operations
Exceptional written and oral communication skills
Demonstrate skill at effectively influencing multiple levels of a large and complex organization
Strong analytical and problem-solving skills
Ability to make and stand behind difficult decisions in a team environment.
Experience with project management with the ability to work independently or successfully participate and/or lead cross-functional teams
Strong organizational skills
Self-motivated, highly productive, and result-oriented
Work location: Work Your Way Eligible (Employee choice to work remote, on site, or hybrid)
Travel: May include up to 10% domestic/international
Relocation Assistance: May be authorized
Must be legally authorized to work in country of employment without sponsorship for employment visa status (e.g., H1B status).
Responsibilities of this position may include direct and/or indirect physical or logical access to information, systems, technologies subjected to the regulations/compliance with U.S. Export Control Laws.
U.S. Export Control laws and U.S. Government Department of Defense contracts and sub-contracts impose certain restrictions on companies and their ability to share export-controlled and other technology and services with certain "non-U.S. persons" (persons who are not U.S. citizens or nationals, lawful permanent residents of the U.S., refugees, "Temporary Residents" (granted Amnesty or Special Agricultural Worker provisions), or persons granted asylum (but excluding persons in nonimmigrant status such as H-1B, L-1, F-1, etc.) or non-U.S. citizens.
To comply with these laws, and in conjunction with the review of candidates for those positions within 3M that may present access to export controlled technical data, 3M must assess employees' U.S. person status, as well as citizenship(s).
The questions asked in this application are intended to assess this and will be used for evaluation purposes only. Failure to provide the necessary information in this regard will result in our inability to consider you further for this particular position. The decision whether or not to file or pursue an export license application is at 3M Company's sole election.
Supporting Your Well-being
3M offers many programs to help you live your best life – both physically and financially. To ensure competitive pay and benefits, 3M regularly benchmarks with other companies that are comparable in size and scope.
Chat with Max
For assistance with searching through our current job openings or for more information about all things 3M, visit Max, our virtual recruiting assistant.
Apply Here - https://3m.wd1.myworkdayjobs.com/Search/job/US-Minnesota-Maplewood/Dangerous-Goods-Analyst---Maplewood--MN-_R01103307-1
01162023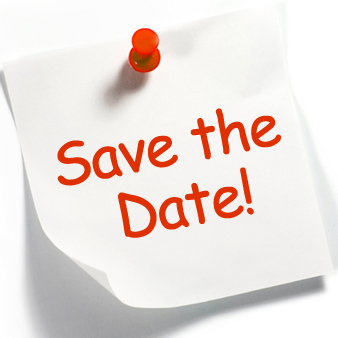 April 30 - May 24, 2023
COSTHA FORUM & EXPO
Hybrid: Frisco, TX
Share Best Practices
Discuss Current &
Emerging Issues

See the Latest
Products & Services

Learn About Regulatory Changes
Click Here for Meeting & Training Schedule and up-to-date Meeting Information