Find the Perfect Job or the Perfect Candidate
Browse our Classified Ads from the dangerous goods transport industry and find the perfect Hazmat/DG job for you.
Find the newest jobs in trucking, freight transportation, and logistics management through Transport Topics Classifieds.
Have a hazardous materials/dangerous goods job to post?
Send us your "Help Wanted" listing today.
________________________________________________
HELP WANTED
Job Description - Principal Engineer, Hazardous Materials and Chemical Management Regulations (TMN00328)
Who we are
Collaborative. Respectful. A place to dream and do. These are just a few words that describe what life is like at Toyota. As one of the world's most admired brands, Toyota is growing and leading the future of mobility through innovative, high-quality solutions designed to enhance lives and delight those we serve. We're looking for diverse, talented team members who want to Dream. Do. Grow. with us.
Who we're looking for
Toyota's Sustainability and Regulatory Affairs Department is looking for a passionate and highly motivated Principal Engineer Hazardous Materials and Chemical Management Regulations.
The primary responsibility of this role is to Track emerging regulations and legislation in the areas of international chemical management and hazardous material transport related to motor vehicles, especially in rapidly evolving areas such as battery technologies and e-waste, and to identify and communicate changes occurring at the international, national, state and local level that impact Toyota Motor North America.
Reporting to the General Manager, Environmental Regulations, the person in this role will support the Sustainability and Regulatory Affairs department's objective to track and influence emerging regulatory trends that impact Toyota's products, and protect Toyota's ability to manufacture and sell safe, affordable, and environmentally clean vehicles for its customers.
What you'll be doing
Track emerging regulations and legislation in the areas of international chemical management and hazardous material transport related to motor vehicles, especially in rapidly evolving areas such as battery technologies and e-waste. Identify and communicate changes occurring at the international, national, state, and local level that impact Toyota Motor North America.
Identify regulators, legislators, lobby groups, and trade associations that influence hazardous material transportation and international chemical management policy and prepare and execute a comprehensive strategy for outreach. Identify likely contact points and initiate contact. Attend meetings as required and prepare briefing materials to support senior Toyota executives.
Represent Toyota in public forums, scientific committees, and with external organizations focused on international chemical management or hazardous material transportation regulations and advocacy.
Act as the Toyota Motor North America lead for the interpretation of international chemical management and hazardous material transportation regulation for business units and functions. Provide targeted regulatory risk identification, quantification, and mitigation advice as required.
Contribute to the Sustainability and Regulatory Affairs function and work closely with the management team to support the achievement of shared goals.
Look for opportunities to support North American and international Toyota business units in chemical, hazardous materials, and transport regulations.
What you bring
Undergraduate degree in a related engineering or scientific discipline (Environmental, Chemical Engineering; Chemistry, etc.)
Experience in chemical management and hazardous materials regulations applying at international, national, and state levels.
Demonstrated ability to influence internal company decisions related to hazardous waste and international chemical management.
Broad understanding of the structure of environmental laws and regulations that apply in the United States.
Experience in the chemical safety/environmental regulatory field, preferably in the automotive or similar industry.
Demonstrated ability to work in teams and independently depending on the requirements of the task.
Ability to work efficiently, prioritize workflow, and meet deadlines.
Demonstrated ability to work in a cross-cultural environment.
This position requires driving. A motor vehicle record that's acceptable by company standards is required for this position.
Added bonus if you have
Master's degree or above in a related engineering or scientific discipline (Environmental, Chemical Engineering, Chemistry, etc.)
Hazmat Certification, including Certified Dangerous Goods Professional (CDGP), etc.
Demonstrated comprehensive knowledge of hazardous materials regulations.
What we'll bring
During your interview process, our team can fill you in on all the details of our industry-leading benefits and career development opportunities. A few highlights include:
A work environment built on teamwork, flexibility, and respect.
Professional growth and development programs to help advance your career, as well as tuition reimbursement.
Vehicle purchase & lease programs.
Comprehensive health care and wellness plans for your entire family.
Flextime and virtual work options (if applicable).
Toyota 401(k) Savings Plan featuring a company match, as well as an annual retirement contribution from Toyota regardless of whether you contribute.
Paid holidays and paid time off.
Referral services related to prenatal services, adoption, childcare, schools, and more.
Flexible spending accounts.
Relocation assistance (if applicable).
Belonging at Toyota
Our success begins and ends with our people. We embrace diverse perspectives and value unique human experiences. Respect for all is our North Star. Toyota is proud to have 10+ different Business Partnering Groups across 100 different North American chapter locations that support team members' efforts to dream, do and grow without questioning that they belong. As a company that has been one of DiversityInc's Top 50 Companies for Diversity and a member of The Billion Dollar Roundtable supporting minority and woman-owned suppliers for over 10 years, we are proud to be an equal opportunity employer that celebrates the diversity of the communities where we live and do business.
Applicants for our positions are considered without regard to race, ethnicity, national origin, sex, sexual orientation, gender identity or expression, age, disability, religion, military or veteran status, or any other characteristics.
Have a question or need assistance with your application? Check out the How to Apply section of our careers page on Toyota.com.
To save time applying, Toyota does not offer sponsorship of job applicants for employment-based visas or any other work authorization for this position at this time.
APPLY HERE
06232021
________________________________________________
HELP WANTED
Compliance Employment Opportunity at Ashburn Chemical
This role will include several functions: Hazard Communication, SDS Authoring, Product Safety, Regulatory and Compliance. The job descriptions below are just in general and will be modified depending on the job-demands.
What You'll Do:
Review chemistry and reactions to determine products' hazard classifications
Determine the Hazard Class for Finished Goods according to the Global Harmonized System of Classification and Labeling of Chemicals (GHS)
Create, revise, and update SDS for the current and R&D products
Create compliant label elements required for shipping within North America
Oversee specific aspects of chemical regulatory compliance programs to ensure full compliance with applicable laws and regulations, as well as internal and external business requirements
Generate Certificate of Compliance to ensure the product is in compliance with certain regulations at customers' requests.
Contact chemical vendors to confirm the information needed
For the EPA regulated products, maintain compliance and documentation with EPA and vendors supplying EPA sub-registered products
Who you Are:
Enjoys working in a team
Displays a positive attitude
Energetic and Results oriented in a fast paced environment
Able to manage a project with minimal oversight
Creatively solves complex problems
Who You'll Be Will Working With:
Technical Director
VP of Products
Lab Technicians
Chemists
How You'll Spend Your Time:
SDS Generation & Updates (70%)
Compliance & Regulatory Issues (10-15%)
Review New Raw Material SDSs (5%)
Laboratory Support & Benchwork (5-15%)
What is required?
Ability to create an SDS from scratch without SDS Generation Software
Prior experience in similar job and industry
Must know about NA regulations OSHA HazCom 2012 (29 CF 1910.1200), Canada's HPR (WHMIS 2015), and Mexico's (NOM-018-STPS) to modify the GHS classifications for each Country's SDSs.
Experience with French and Spanish SDS for Canada and Mexico that comply with Canada's HPR and Mexico's NOM-018-STPS.
Interested candidates please email Mary Cel at mcel@apexlp.com
06232021
________________________________________________
HELP WANTED
Alaska Airlines
Dangerous Goods Specialist
Seattle, Washington
The Team
Guided by our purpose, core values, and leadership principles, we are creating an airline people love. Our corporate teams set the strategies and operational plans to ensure the success of our company. Whether we use our expertise in accounting, human resources, finance, planning, legal, marketing, or any of our operational divisions, our shared passion for travel and our guests is what motivates us to achieve excellence each day. If you share our passion for creating an airline people love, we want to hear from you.
Role Summary
The Dangerous Goods Specialist is responsible for designing, developing and delivering Airport Operation and Customer Service (AOCS) Dangerous Goods classroom training and partnering with training developers for computer-based training curricula. As an individual contributor, this role supports safety and compliance for Alaska Air Group (AAG) by partnering with policy and procedures specialists and training employees in all divisions.
Key Duties
With limited direction from the Manager Dangerous Goods, work independently to support Alaska Airline's (AS) Federal Aviation Administration (FAA) approved programs.

Design, develop, and deliver classroom training or computer-based training modules (CBT) and facilitate curricula for:

AS initial/recurrent Dangerous Goods (DG) acceptance classes,

AAG initial/recurrent DG Awareness for Customer Service employees and business partners, Cargo, DC and Ramp Service employees and business partners in order to ensure safe transportation of dangerous goods.

Communicate frequently through dissemination to front line employees and provide interpretation and guidance of changes in dangerous goods regulations and industry practices.

Investigate and take initiative to develop solutions to all dangerous goods non-compliance in accordance with company, FAA, PHMSA and ICAO/IATA regulations, and update company data systems and the FAA Hazmat Voluntary Self Disclosure system.

Administer audits from start to finish and assist company, IOSA and FAA audit teams, which facilitate dangerous goods continuous improvement processes and best practices through station visits and working with Station Compliance, Quality Assurance and Internal Evaluation groups.

Administer department's SharePoint site and develop new tools to engage and communicate with cargo acceptance agents.

Work with AS and QX AOCS, M&E, Flight Operations, and Inflight Policy & Procedures teams for dangerous goods content in manuals, procedures, forms, bulletins, e-tools and similar.

Represent the department as needed at Safety Risk Assessments and industry training conferences, along with evaluating Safety Reports related to Dangerous Goods.

Make recommendations on forecasting department budgets and monthly reporting.

Order and distribute annually the IATA Dangerous Goods Regulations.
Job-Specific Experience, Education & Skills
Required
A minimum of 2 years of experience with IATA and 49CFR hazardous materials regulations and applications.

A minimum of 1 year of experience with cargoSPOT, Image/Sabre or equivalent.

Bachelor's degree or an additional two years of relevant training/experience in lieu of this degree.

Experience with dangerous goods transportation within commercial air transportation industry.

Ability to present complex technical subjects in an understandable manner.

Ability to communicate with and train large, diverse groups.

Excellent problem-solving skills, with the ability to understand the root causes of issues and to resolve in a thorough manner.

Strong interpersonal skills facilitating effective verbal and written communication at all levels in the organization.

Detail oriented and highly organized, with ability to multi-task and work independently with limited guidance in a fast-paced environment.

Proficiency with Microsoft Office applications (e.g., Word, Excel, PowerPoint, Access and Outlook).

Ability and willingness to travel up to 25% of the time.

Ability and willingness to work a flexible schedule based on business needs.

High school diploma or equivalent is required.

Minimum age of 18.

Must be authorized to work in the U.S.
Preferred
A Bachelor's with a focus in chemistry or a related discipline.
Job-Specific Leadership Expectations
Embody our values to own safety, do the right thing, be kind-hearted, deliver performance, and be remarkable.
Employment Type Full-Time
FLSA Status Exempt
Regular/Temporary Regular
Requisition ID 2021-5669
Equal Employment Opportunity Horizon Air and Alaska Airlines are equal opportunity employers. All qualified applicants will receive consideration for employment without regard to race, color, religion, sex, sexual orientation, gender identity, gender expression, national origin, age, protected veteran or disabled status, or genetic information.
We will consider for employment qualified applicants with arrest and conviction records in accordance with applicable Federal, State, and local laws.
We participate in E-Verify, a service of the Department of Homeland Security (DHS) and Social Security Administration (SSA), where required.
06022021
________________________________________________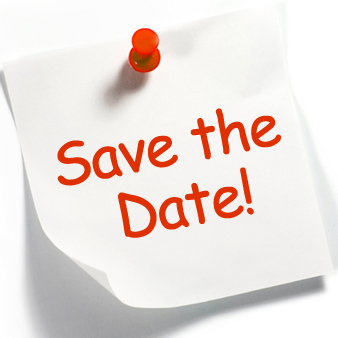 April 2021
Greenville, SC
Share Best Practices

Discuss Current &
Emerging Issues

See the Latest
Products & Services

Learn About Regulatory Change