Find the Perfect Job or the Perfect Candidate
Browse our Classified Ads from the dangerous goods transport industry and find the perfect Hazmat/DG job for you.
Find the newest jobs in trucking, freight transportation, and logistics management through Transport Topics Classifieds.
Have a hazardous materials/dangerous goods job to post?
Send us your "Help Wanted" listing today.
________________________________________________
Help Wanted
Company: FedEx
Job Title: Dangerous Goods Advisor
Job Requisition Number: RC168800
Category: Safety
Job Family: FXE-US: Safety
Time Type: Full Time
Compensation: $0
Locations: Memphis, Tennessee
To Assess, Develop & Implement Safety Programs For A/C Materiel/Scl Relating To Dangerous Goods. Serves As Single Point Of Contact For A/C Materiel/Scl For All Dangerous Goods Performance Audits, Assessment Of Specialized Training & Technology Enhancements To Facilitate Shipping & Inspecting Of All Dangerous Goods Shipments. Provides Specialized Expertise For A/C Material/Scl For The Appropriate Classification & To Ensure Regulatory Compliance Of All Dangerous Goods Shipment & Inspection Processes.
Bachelor'S Degree/Equivalent In Safety Or Related Discipline. Six (6) Years Related Experience In Dangerous Goods Classification/Transporration Analyses Ensuring Regulatory Compliance & Incident Investigation. Dgta Certification Preferred. Strong Investigative, Analytical, Audit, Technology Solution Analyses, Communications And Human Relations Skills.
FedEx Express is an EEO/AA employer and prohibits discrimination and harassment against any applicant or employee on the basis of race, color, religion, national origin, citizenship, genetic information, age (except for bona fide occupational qualifications), sex, pregnancy (including childbirth or a related medical condition), disability, sexual orientation, gender identity, gender expression, marital status, military leave or service, status as a disabled veteran or other covered veteran status, participation in EEO protected activity, any other status protected by federal, state, or local law, or association with a person on the basis of one or more of the foregoing.
FedEx Express is an AA/EEO/Veterans/Disabled Employer.
Applicants who require reasonable accommodations to complete a profile or to submit responses to qualifying questions may contact Reginald Stewart at 1-866-730-1021.
If you are applying in Philadelphia, PA, you can click below to learn about Philadelphia's fair chance hiring law.
http://www.phila.gov/HumanRelations/DiscriminationAndEnforcement/Pages/BantheBoxLawAtAGlance.aspx
Pursuant to the San Francisco Fair Chance Ordinance FedEx Express will consider for employment qualified applicants with arrest and conviction records.
Apply online here - https://careers.fedex.com/fedex/jobs/POSTING-3-154216?lang=en-us
07172019
________________________________________________
---
---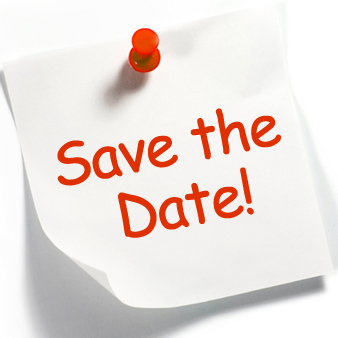 April 26-30, 2020
Greenville, SC
Share Best Practices

Discuss Current &
Emerging Issues

See the Latest
Products & Services

Learn About Regulatory Change