Find the Perfect Job or the Perfect Candidate
Browse our Classified Ads from the dangerous goods transport industry and find the perfect Hazmat/DG job for you.
Find the newest jobs in trucking, freight transportation, and logistics management through Transport Topics Classifieds.
Have a hazardous materials/dangerous goods job to post?
Send us your "Help Wanted" listing today.
________________________________________________
HELP WANTED
EHS Transportation Manager - (QUA000027)
Company: Incora
Description: There's a new leader in innovative supply chain management solutions, forged from the well-established brands Wesco Aircraft and Pattonair. Incora is the world's leading provider of supply chain management solutions. Working from the inside-out, we add value where it matters most, and incorporate our capabilities into our customers' businesses. Incora manages all aspects of supply chain from procurement and warehouse management to logistics and on-site customer services. We reduce complexity and increase reliability so our customers can deliver mission-critical solutions that improve our world. We invite you to explore a career with our Incora Internal Operations Team.
Job Summary: This position is responsible for managing hazardous material transport compliance and security for chemical management and warehousing operations. This includes providing training, expertise, and guidance to warehouse operations and customer site teams, as well as interaction with chemical management clients.
Accountability and Scope:
Manage and facilitate HAZMAT compliance programs throughout operations facilities and functions
Serve as a subject matter expert for the business around DOT, IATA, and IMDG programs, including training, operational performance, and internal/external audit
Essential Job Duties and Responsibilities:
Prepare, develop and deliver function specific hazardous material training for ground, air, water, and military shipments.
Support other EH&S training programs, including serving as an administrator for online training subscriptions.
Prepare and instruct security awareness and in-depth security classes for the storage and transportation of hazardous materials.
Develop, implement, and maintain company risk assessments & security plans. Evaluate vulnerabilities and effectiveness of countermeasures using methods and guidance from USDOT and USDOJ.
Serve as system administrator for HAZSHIPPER programs for warehousing facilities.
Provide daily DOT, IATA, and IMDG technical assistance to operations.
Conduct or direct compliance audits to mitigate risk and promote regulatory compliance, and to support the environmental, health & safety management system.
Develop, implement, and assist corrective/preventative action programs to support continuous improvement.
Draft, maintain, and approve company EH&S policies and procedures.
Work with HR to manage DOT drug and alcohol programs according to 49 CFR Parts 40 and 382.
Manage and/or oversee of driver and vehicle requirements of 49 CFR.
Manage 3rd party contract management programs.
Assist the catalog team to analyze chemical material safety data sheets (MSDSs) for transportation classification.
Assist with regulatory surveillance and monitoring of chemicals of interest for US Dept. of Homeland Security (CFATS) program within the company and for customers.
Serve as primary contact for Chemtrec emergency calls.
Maintain company registrations with USDOT, PHMSA, and Chemtrec.
Assist company with procurement of regulatory publications and packaging.
Measures of Performance:
Proven quality and compliance in the areas of material handling, storage and shipment of hazardous materials
Successfully deliver as a subject matter expert to the business, its customers, and government agencies as required
Build and maintain strategic partnerships internally and externally to support business compliance across operations functions
Qualifications and Experience:
Bachelor's Degree in Business Administration, Occupational / Environmental Health and Safety, or another related field
7-10 years of hazardous material and DOT regulatory experience required
49 CFR, IATA/ICAO, and IMDG certification and experience is required
Competencies and Behaviors:
Proven ability to mentor, train and motivate others to excellence in EHS, compliance and error-free productivity in managing HAZMAT products
Ability to be detailed oriented and perform in-depth research, if required
Strong interpersonal skills capable of developing and maintaining collaborative relationships with a diverse group of associates at all levels within the organization
Strong verbal and written communication, and presentation skills
Facilitation and organization skills with the ability to track both working projects and learner progress
Ability to drive a project to completion, owning the standard of completed work across multiple stakeholders to deliver an impactful learner experience
Strong experience in delivering live, virtual and blended learning
Excellent customer service skills with the ability to deal tactfully, confidently, and ethically with both internal and external customers, auditors, etc.
Strong competency working with integrated data systems, Microsoft Office Suite, including Outlook and intermediate to advanced Word and Excel (i.e., spreadsheets)
Access to certain of the Company's products, materials, and technical data contained in our facility is restricted under the International Traffic in Arms Regulations (ITAR) to "U.S. Persons," which is defined as U.S. Citizens, lawful permanent residents of the United States, or certain individuals admitted to the U.S. as a refugee or who have been granted asylum;  and therefore employment is limited to applicants who meet this "U.S. Person" requirement.  Applicants receiving a conditional offer of employment will be required to provide evidence of their U.S. person status to comply with the ITAR requirements.
Incora is an Equal Opportunity/Affirmative Action Employer.  All qualified applicants will receive consideration for employment without regard to race, color, religion, sex, including sexual orientation and gender identity, national origin, disability, protected Veteran Status, or any other characteristic protected by applicable federal, state, or local law.
Incora CCPA HR Notice to Applicants residing in California link: https://adobe.ly/2FbchNf
Benefits: Incora is proud to offer a broad range of benefits options. You can choose from a number of plans including medical, dental, vision, life and disability insurance and voluntary supplemental programs. All full-time employees are eligible for benefits coverage.
Primary Location: US-TX-Roanoke
Work Locations: Northlake Office US, 4250 Dale Earnhardt Drive, Roanoke 76262
Job: Warehousing
Organization: Quality - Global Support
Schedule: Regular Full-time
Job Posting: Nov 2, 2020, 12:34:25 PM
________________________________________________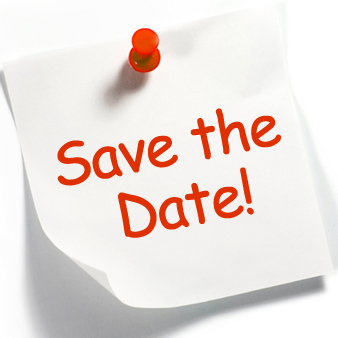 April 2021
Greenville, SC
Share Best Practices

Discuss Current &
Emerging Issues

See the Latest
Products & Services

Learn About Regulatory Change