Find the Perfect Job or the Perfect Candidate
Browse our Classified Ads from the dangerous goods transport industry and find the perfect Hazmat/DG job for you.
Find the newest jobs in trucking, freight transportation, and logistics management through Transport Topics Classifieds.
Have a hazardous materials/dangerous goods job to post?
Send us your "Help Wanted" listing today.
________________________________________________
HELP WANTED
Job Title: Site Facilities & Operations Specialist
Location: Tarrytown, NY
Company: Momentive Performance Materials
Company Website: Momentive.com
Apply here: https://momentive.wd1.myworkdayjobs.com/MC/job/US-NY-Tarrytown/Site-Facilities-and-Operations-Specialist_R4209-1
Position Summary:
The Site Facilities and Operations Specialist is responsible for the leadership and execution of the Shipping & Receiving operation at our R&D Facility in Tarrytown, NY as well as purchasing and supplies for the site, and for providing support in the areas of site Maintenance and EHS.
Job Description:
Shipping & Receiving: Leadership and execution of site Shipping & Receiving Operations covering all chemical and non-chemical packages and ensuring compliance with all applicable regulations governing the transport of materials, both domestic and international. Must be certified in hazardous chemical shipment. Principal duties require preparation of material for transport including:
material identification, classification, and packaging
insuring emergency notification requirements are met when applicable
paperwork preparation, including bill of lading, restricted article forms, manifest, customs documentation, airbills, proper labeling, etc
insuring material shipped reaches its destination within parameters set by clients
Maintenance of all necessary shipping documentation to ensure compliance with DOT, I.A.T.A., and I.C.A.O. regulations
Receiving of shipments and distribution within the site.
Site Purchasing & Supplies: Execute site purchases through use of purchasing card and purchase requisitions, entering invoices as received, and monthly reconciliation of expenses (use of SAP)
Processing of monthly facilities rent payments for two sites.
Basic care and stocking of office facilities (kitchens, copiers, meeting rooms), managing facility vendors to expectations (cleaning, copiers), entering and overseeing the completion of maintenance and repair requests with site landlord.
Maintain and update supplies of gas cylinders, dry ice, and lab coats
Support to site Maintenance & EHS
Providing support for key site maintenance projects
Assisting with coordination and execution of waste pick-up
Maintaining warehouse in a safe and well-organized condition
Maintenance of building occupancy records and office assignments.
Additional Job Description
Minimum Qualifications:
Certified in shipping dangerous goods or hazardous materials
Minimum 1 year of experience shipping dangerous goods or hazardous materials domestically
High school diploma or equivalent
Proficient in use of Microsoft Office (Outlook, Word, PowerPoint, Excel) and SAP or similar business systems
Demonstrated strong customer focus orientation and teamwork
Strong organization and time-management skills with a track record of efficient and reliable execution of responsibilities that align with the needs of this role and backed by references.
Preferred Qualifications:
EHS certifications
Basic finance or accounting courses completed
Experience shipping dangerous goods or hazardous materials internationally
3+ years of experience shipping dangerous goods or hazardous materials
PHYSICAL DEMANDS / WORK ENVIRONMENT
The physical demands and work environment characteristics described here are representative of those that must be met by an employee to successfully perform the essential functions of this job. While performing the duties of this job, the employee is regularly required to sit, stand, bend, stoop, crouch, twist, turn, lift. and move about the facility. Walking, walking on irregular surfaces and balancing will be required. Reaching, feeling, finger movement, grasping, hearing, sight and the ability to speak clearly will be required. Regularly, lifting, carrying, pushing and pulling up to 50 lbs. Ability to wear personal protective equipment; ability to pass a fit-test and wear a respirator is required for most positions.
The environment for this position is a laboratory setting. Candidates should be able to adapt to a traditional business environment. Reasonable accommodations may be made to enable individuals with disabilities to perform the essential functions
03192021
________________________________________________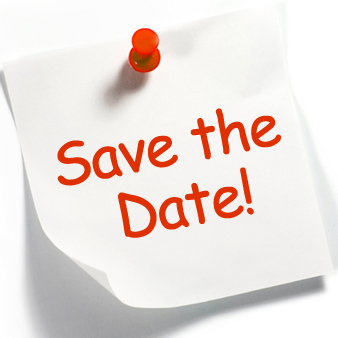 April 2021
Greenville, SC
Share Best Practices

Discuss Current &
Emerging Issues

See the Latest
Products & Services

Learn About Regulatory Change