Find the Perfect Job or the Perfect Candidate
Browse our Classified Ads from the dangerous goods transport industry and find the perfect Hazmat/DG job for you.
Find the newest jobs in trucking, freight transportation, and logistics management through Transport Topics Classifieds.
Have a hazardous materials/dangerous goods job to post?
Send us your "Help Wanted" listing today.
________________________________________________
HELP WANTED
3M Company, St. Paul, MN
Health Safety & Environment - SAF Regulatory/Environmental Specialist II

Position Comments:
Contingent Hourly/Daily
Remote position now; will be required to go onsite in Maplewood, MN eventually
Please note this position deals primarily with Canadian regulations and compliance-related activities
Dangerous Goods (DG) Transportation Analyst Role
Job Description: The focus of this role is to monitor and to make sure 3M Canada transport dangerous goods are following the Transportation of Dangerous Goods Regulation and Act and International transport regulations. This includes the correct classification, documentation, training, and offering for transport of 3M dangerous goods, making sure that 3M employees, property, and the environment are protected.
Key responsibilities:
• Dangerous Goods Classification (49CFR, TDG, IATA, IMDG Code)
• Transport Canada Regulation Compliance Monitoring
• 3M Canada SME for Transportation of Dangerous goods (DG)
• DG Council Member
• 3M SAP system SME in DG space
• Shipment Discrepancies support
• TDG and Global Training Program

Operations:
• Update & Maintain dangerous goods classifications in 3M SAP system
• Provide TDG support to 3M Canada internal and external customers
• MICAW new material extension process and approval
• Packaging Standard review and approval
• One Display – Promotional kits Displays approvals
• IMO & IATA Declaration creation including domestic Maritime transport documents
• eMSo Shipments, international and domestic
• Canada domestic DG return process approvals
• TDG Training records approvals and updating of the Training program
Experience:
• Bachelor's degree
• Experience with classification of Dangerous Goods
• Trained in applicable Dangerous Goods Regulations (49CFR, TDG, IATA and IMDG Code)
• Supply Chain experience helpful
Interested candidates, please email Todd Strobel @ tastrobel@mmm.com

10062021
________________________________________________
HELP WANTED
Regulatory & Technical Affairs: Manager, Chemical Security
The position is responsible for managing the regulatory and advocacy efforts associated with chemical facility security and critical infrastructure initiatives for the American Chemistry Council (ACC). The position has a particular focus on federal regulations and policies associated with physical security, cybersecurity, and unmanned aerial vehicles (UAVs). The position will coordinate with internal and external subject matter experts and other stakeholders, to meet the goals, develop policy position and engage with key audiences on chemical security matters. The position reports directly to the Senior Director, Regulatory and Technical Affairs.
Learn more at: https://www.americanchemistry.com/about-acc/careers/open-positions
09302021
________________________________________________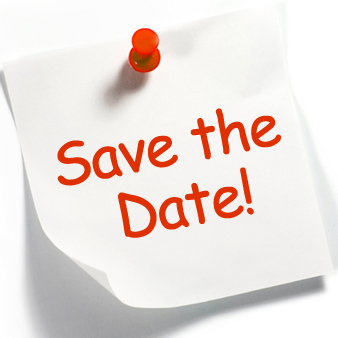 April 4-8, 2022
VIRTUAL COSTHA FORUM & EXPO
Share Best Practices

Discuss Current &
Emerging Issues

See the Latest
Products & Services

Learn About Regulatory Change